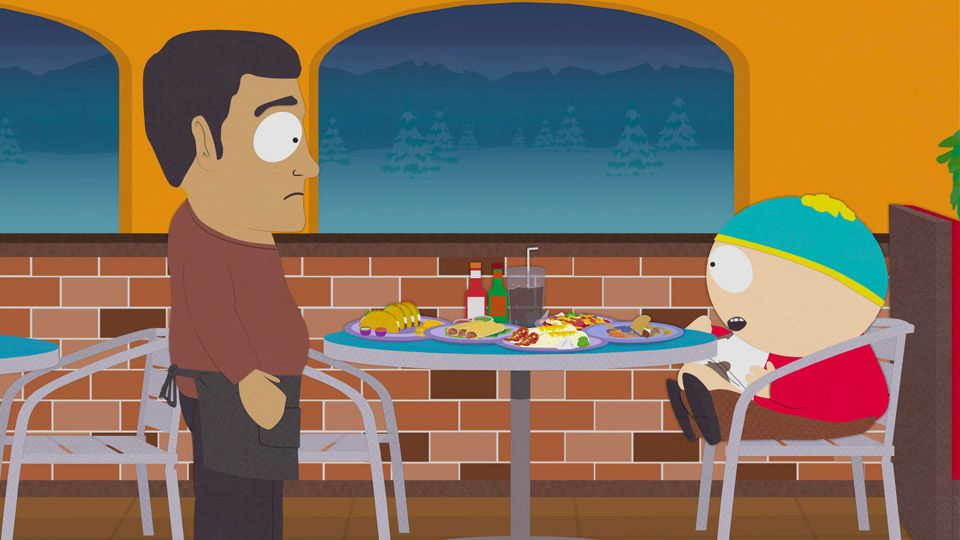 Uitgebracht op 13-10-2015 · Seizoen 19 · Aflevering 4
After a Whole Foods Market opens in South Park, numerous restaurants start to open nearby. When Randy and Gerald are told there is a 30 minute wait for a table at one restaurant, Gerald mentions that he is a Yelp reviewer, and he and Randy are immediately seated. Meanwhile, Cartman, also a Yelp reviewer, extorts free food from a new Mexican restaurant by threatening to give it a poor review.
Clips van aflevering "You're Not Yelping"
Bekijk hier 17 korte, grappige fragmenten van deze aflevering die zijn uitgebracht door South Park Studios.
Opvallende personages in deze aflevering "You're Not Yelping"