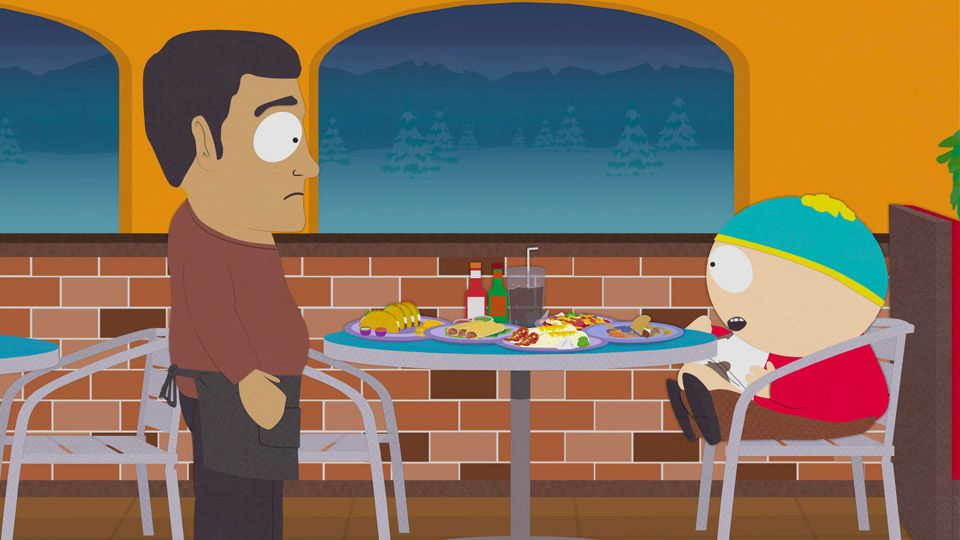 Aired at October 13, 2015 · Season 19 · Episode 4
After a Whole Foods Market opens in South Park, numerous restaurants start to open nearby. When Randy and Gerald are told there is a 30 minute wait for a table at one restaurant, Gerald mentions that he is a Yelp reviewer, and he and Randy are immediately seated.

Meanwhile, Cartman, also a Yelp reviewer, extorts free food from a new Mexican restaurant by threatening to give it a poor review.