Night of the Living Homeless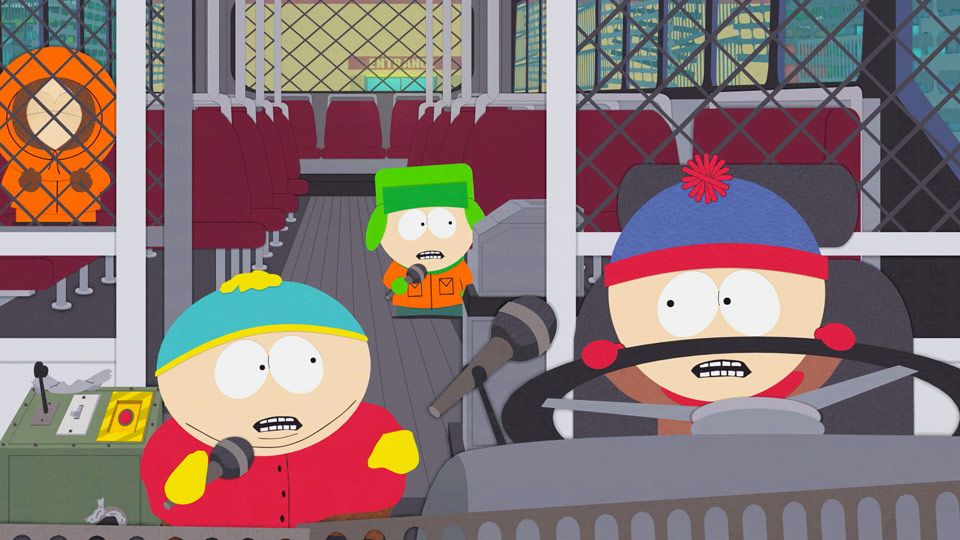 Uitgebracht op 17-04-2007 · Seizoen 11 · Aflevering 7
Steeds meer daklozen laten hun gezicht zien in South Park. De jongens kunnen niet meer basketballen omdat er daklozen op het basketbalveld liggen. Kyle stelt voor er iets aan te doen en Cartman stemt hiermee in. Cartman kondigt aan dat hij met zijn skateboard over een dakloze zal springen terwijl hij een Zorro-achtige cape draagt. Kyle zegt dat dit niet zijn idee was. Het stadsbestuur heeft het probleem ook opgemerkt maar ze komen met krankzinnige oplossingen, zoals de daklozen recyclen en dan gebruiken als autobanden. De daklozen expert adviseert dat niemand ze iets moet geven, dan gaan ze vanzelf weg.
Clips van aflevering "Night of the Living Homeless"
Bekijk hier 14 korte, grappige fragmenten van deze aflevering die zijn uitgebracht door South Park Studios.
Opvallende personages in deze aflevering "Night of the Living Homeless"