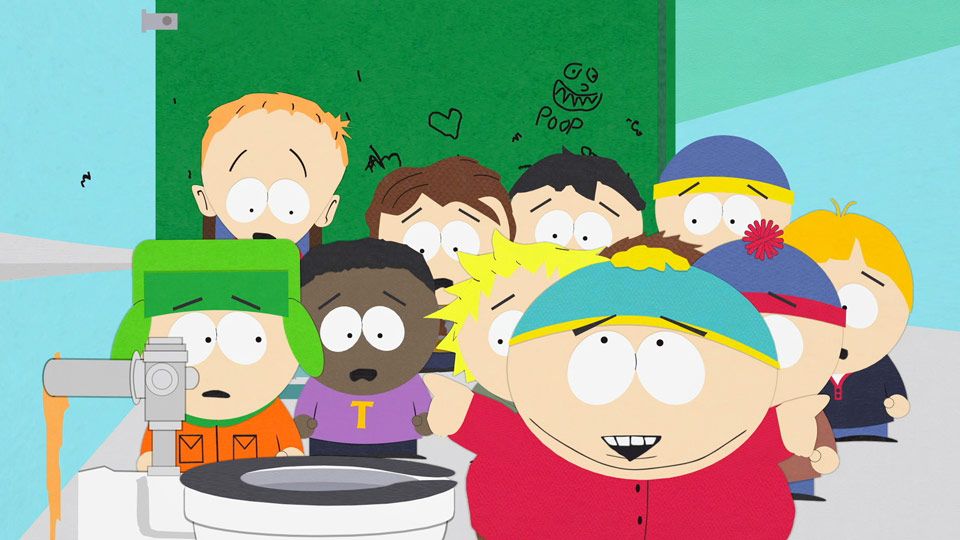 Uitgebracht op 02-07-2002 · Seizoen 6 · Aflevering 8
Priester Maxi vertelt de ouderen van de hoofdpersonages over een speciale boottocht, die de kinderen met de priesters zouden kunnen maken. De ouders wijzen zijn plan af en laten de psychiater met de kinderen praten om uit te vinden of Maxi, of een van de andere priesters, zich schuldig heeft gemaakt aan kindermisbruik.De vrouw vraagt aan de jongens of Maxi "ooit heeft geprobeerd iets in hun kont te stoppen". De jongens snappen hier niks van en vragen zich af wat ze bedoelde. Dan suggereert Cartman dat ze misschien bedoelde dat als je eten in je achterwerk stopt, je door je mond zal poepen. De anderen vinden het idee belachelijk en Kyle verwedt er 20 dollar om met Cartman. Onder het oog van veel andere kinderen lukt het Cartman tot ieders verbazing. Alle ouders worden ondertussen atheïsten, uit protest tegen het kindermisbruik.
Opvallende personages in deze aflevering "Red Hot Catholic Love"