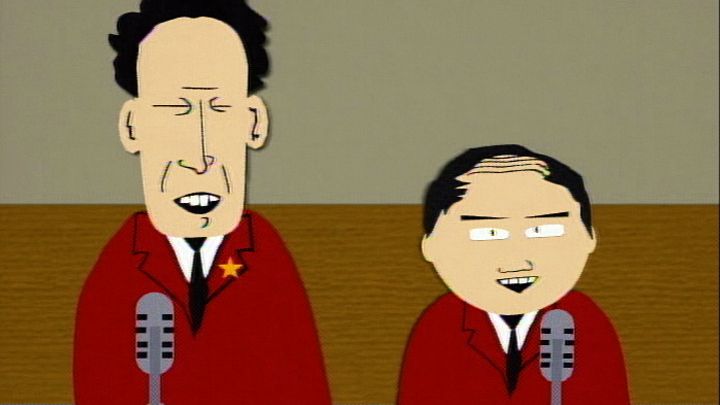 Uitgebracht op 02-06-1998 · Seizoen 2 · Aflevering 5
In deze aflevering ontmoeten de jongens Nurse Gollum, de verpleegster van South Park Elementary. Maar ze zijn geschokt wanneer ze erachter komen dat ze een dode foetus aan haar hoofd heeft zitten door de (fictionele) aandoening "Conjoined Twin Myslexia." Omdat ze hoort dat de jongens grapjes over Nurse Gollum maken, informeert Kyle's moeder Sheila over haar aandoening. Ze zegt dat als er een tweeling ontstaat in de baarmoeder er één kan sterven, de dode foetus komt heel soms dan in de nog levende te zitten zodat deze de dode foetus altijd bij zich draagt zonder dat je het kan weten. Ze zegt dat iedereen dus een dode foetus in zich kan hebben zitten. Dit jaagt de jongens de stuipen op het lijf, ze zijn zo geschrokken dat Stan probeert met een beitel de foetus uit zijn lijf te halen waarbij hij zegt "I have to get it out". Een boze Sharon Marsh belt Sheila op en zegt: "next time you want to scare the hell out of my son, go and sit on the road until a truck runs you over." Sheila besluit dan om Nurse Gollum te gaan helpen zodat ze niet meer uitgelachen wordt met haar aandoening en verklaart deze week "Conjoined Twin Myslexia Week" om het enige slachtoffer van deze aandoening te helpen.
Opvallende personages in deze aflevering "Conjoined Fetus Lady"