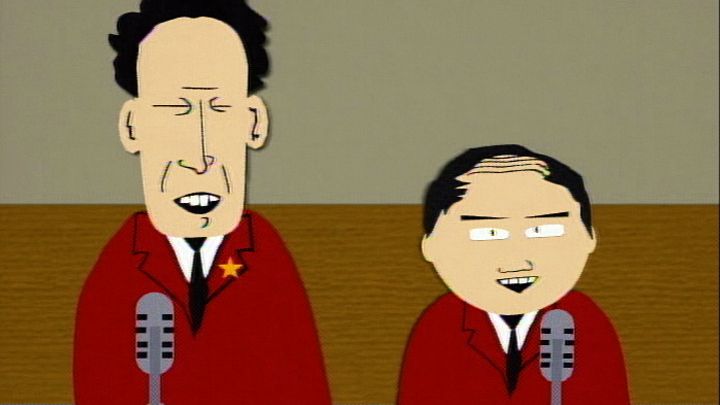 Aired at June 2, 1998 · Season 2 · Episode 5
In this episode, the boys meet Nurse Gollum, the nurse from South Park Elementary. But they are shocked to find out that she has a dead fetus on her mind from the (fictional) condition "Conjoined Twin Myslexia." Hearing that the boys are joking about Nurse Gollum, Kyle's mom informs Sheila about her condition. She says that if twins develop in the womb, one can die, the dead fetus will occasionally end up in the living one so that it always carries the dead fetus without you knowing it. So she says everyone can have a dead fetus inside them. This terrifies the boys, they are so shocked that Stan tries to take the fetus out of his body with a chisel saying "I have to get it out". Angry Sharon Marsh calls Sheila and says, "next time you want to scare the hell out of my son, go and sit on the road until a truck runs you over." Sheila then decides to help Nurse Gollum so that she is no longer laughed at with her condition and declares this week "Conjoined Twin Myslexia Week" to help the only victim of this condition.
Notable characters in episode "Conjoined Fetus Lady"