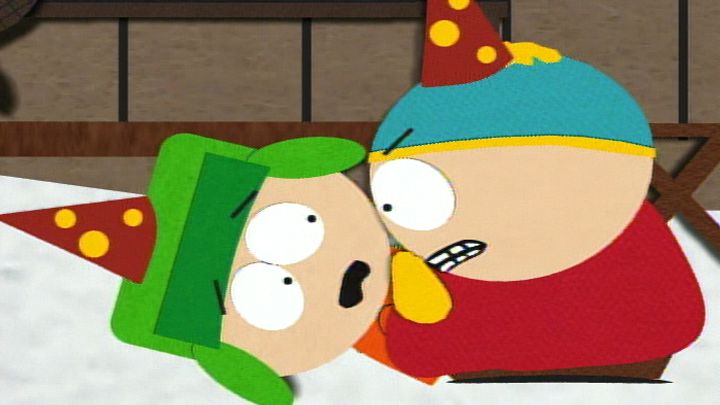 Uitgebracht op 03-02-1998 · Seizoen 1 · Aflevering 8
De show begint wanneer Cartman uitnodigingen uitdeelt in de klas voor zijn verjaardagsfeestje. Mr. Garrison kondigt dan aan dat er een nieuwe leerling bij hun in de klas komt, Damien. Hij stelt zichzelf voor als "the Seventh Level of Hell" (Mr. Garrison gelooft dan meteen dat hij uit Alabama komt). Dan zegt hij dat "nu het begin is van het einde voor het nieuw tijdperk van zijn vader, the Prince of Darkness". Nadat Cartman hem een uitnodiging aanbood ontstaan er vlammen in Damien's pupillen en gooit hij door middel van telekinese Cartman's bureau uit het raam. Mr. Garrison vraagt dan aan Damien of hij even wat tijd voor zichzelf nodig heeft.
Opvallende personages in deze aflevering "Damien"