Mr. Hankey, the Christmas Poo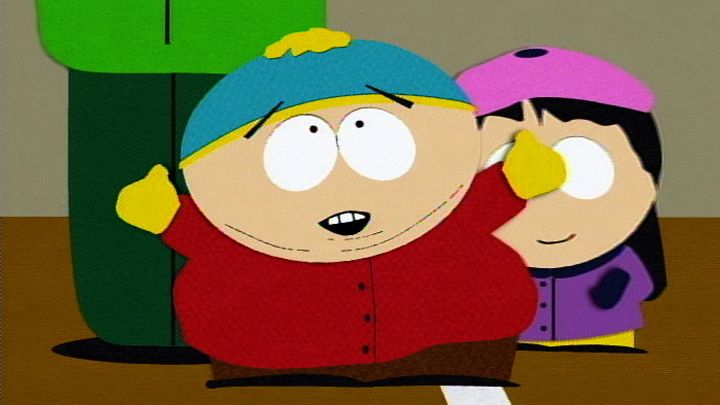 Uitgebracht op 16-12-1997 · Seizoen 1 · Aflevering 10
Deze kerst aflevering begint wanneer de klas aan het oefenen is voor het kerst toneelstuk. Het toneelstuk gaat over de eerste jaren van het Christendom. Wanneer Kyle's moeder Sheila hierachter komt wordt ze erg kwaad omdat haar zoon Joods is. Ze eist dat alle godsdienstige dingen uit het toneelstuk worden gehaald. Kyle stelt dan voor om een toneelstuk te doen over Mr. Hankey, the Christmas Poo maar omdat niemand hem gelooft en hem zelfs uitlacht gaat dit niet door.Mrs. Broflovski's eis is het startsein voor een grote opschudding in South Park. Besloten wordt dat alle godsdienstige, en dus ook alle kerst versieringen, dingen worden verwijderd. Kyle, die zich schaamt voor zijn moeder, zoekt dan heil bij Mr. Hankey die echt een stuk sprekende ontlasting is. Kyle introduceert Mr. Hankey aan andere mensen, waaronder de jongens, maar wanneer hij hem laat zien beweegt Mr. Hankey niet en lijkt het net alsof Kyle iedereen beetneemt door een stuk ontlasting in een doos te stoppen en te zeggen dat het Mr. Hankey is. Wanneer Kyle praat met Cartman springt Mr. Hankey in de koffie van Mr. Mackey, de schoolpsycholoog. Hij verklaart Kyle een depressieve poepverslaafde die Prozac gebruikt, en laat hem opnemen in een inrichting.
Clips van aflevering "Mr. Hankey, the Christmas Poo"
Bekijk hier 14 korte, grappige fragmenten van deze aflevering die zijn uitgebracht door South Park Studios.
Opvallende personages in deze aflevering "Mr. Hankey, the Christmas Poo"