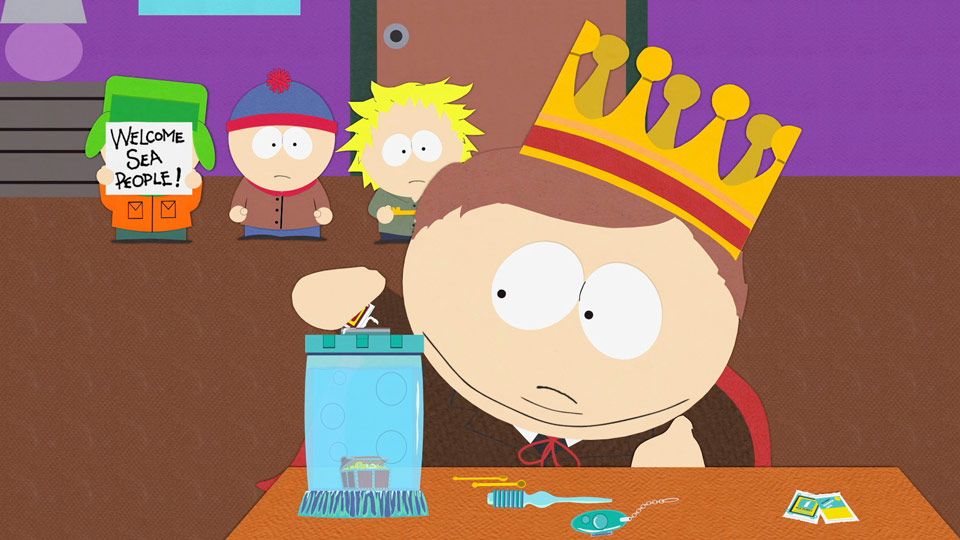 Aired at June 25, 2002 · Season 6 · Episode 7
The episode is about The Simpsons. Professor Chaos has a plan to "destroy the world." But this appears to have already been done by The Simpsons, He is coming up with more and more plans, but they all seem to have been done by The Simpsons. His sidekick keeps saying 'Simpsons Did It!'. Professor Chaos goes crazy, and sees everything in "The Simpsons way" (Everything yellow, and round). While all this is happening, the 4 boys are also busy, Cartman discovers "Sea-People" and buys a suit together with Stan, Kyle and Tweek.
Notable characters in episode "Simpsons Already Did It"