Korn's Groovy Pirate Ghost Mystery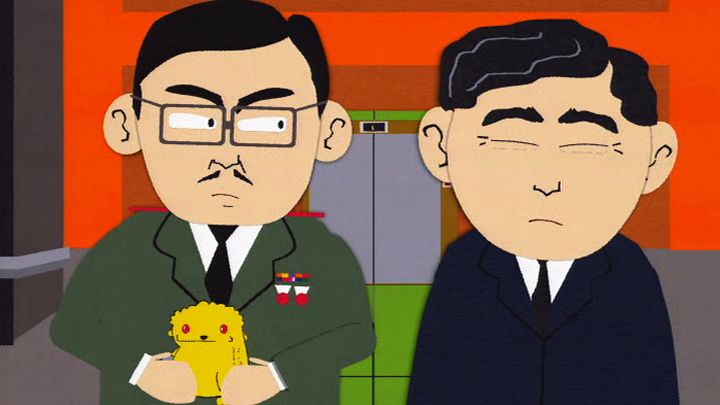 Aired at October 26, 1999 · Season 3 · Episode 10
It's Halloween in South Park. A real "Halloween Haunt" is being organized in the harbor with the local radio station KOZY 102.1 as sponsor. Nu Metal band Korn will perform here.

During their visit to the Halloween Haunt, Stan, Kyle, Kenny and Cartman are harassed by fifth-graders who play a joke on them with "pirate ghosts".

As a revenge, Stan decides to dig up Kyle's newly buried grandmother and use it to scare the fifth graders.

Unhappy with the Halloween Haunt and Korn's performance, Priest Maxi starts a protest campaign.

On the way to Halloween Haunt, Korn crashes their Scooby-Doo-esque van after spotting pirate ghosts on the road.

Stan, Kyle, Kenny and Cartman join forces with Korn to investigate the mystery behind the pirate ghosts.
Notable characters in episode "Korn's Groovy Pirate Ghost Mystery"