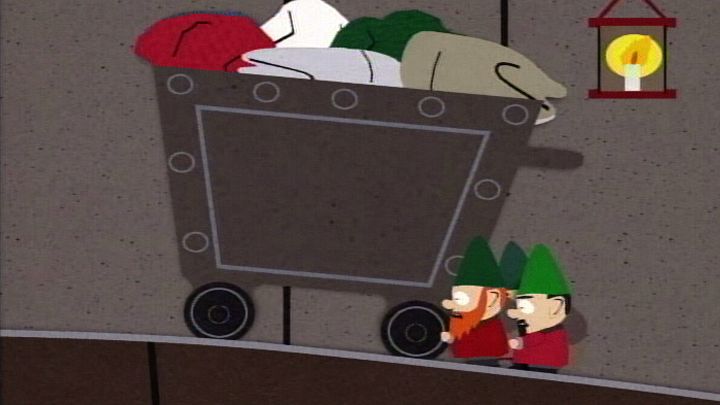 Aired at December 15, 1998 · Season 2 · Episode 17
Because Mr. Garrison threatens to lose his job, he has the students give a presentation about a current event. The 4 boys end up in a group with Tweek, a hyperactive boy with ADHD. He suggests talking about the "Underpants Gnomes", gnomes stealing his underwear. The boys don't believe him, so Tweek lets them stay overnight at his home. Two parents, who run a coffee house, give the boys coffee to stay awake. The boys drink so much coffee that they quickly get busy. When they have calmed down, Mr. Tweek, who made a project for them. However, this is not about the Gnomes, but about "company takeovers". His coffee shop is in danger of being taken over or out of competition by Harbucks. During the conversation between Mr. Tweek and the boys, Tweek sees the Gnomes steal his underwear. However, the rest do not see this and say that Tweek must stop.
Notable characters in episode "Gnomes"