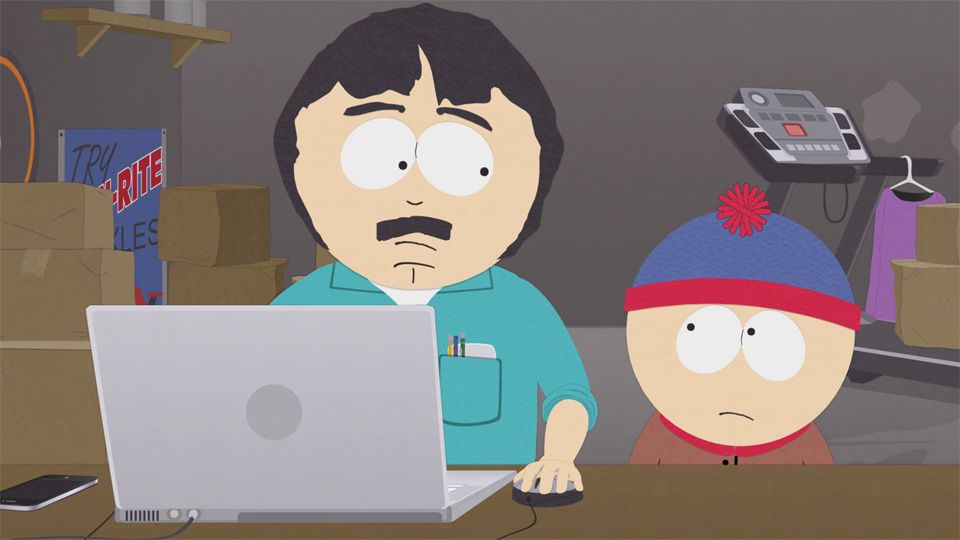 Aired at October 7, 2014 · Season 18 · Episode 3
After planning for some time, Eric Cartman finally loses his patience waiting to use the toilet at school. He puts a bow on his head so he can use the girls' toilet as a "transginger" kid, calling himself "Erica". Mr. Garrison, himself a transgender person, advises the school to accommodate Cartman to keep him separate from the cisgender students. To the girls' annoyance Cartman continues to use their toilet, so the school compromises by installing a transgender toilet in the janitor's room, complete with a portable water feature, Christmas lights, and a clapper that plays "Spring" from Vivaldi's Four Seasons.
Clips from episode "The Cissy"
Below you will find 17 short, funny fragments of this episode that were published by South Park Studios.