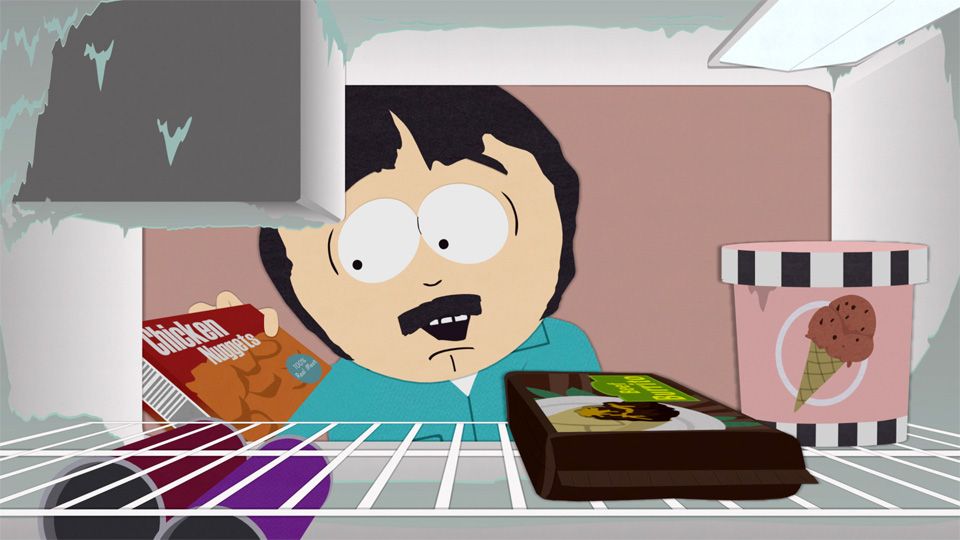 Aired at September 30, 2014 · Season 18 · Episode 2
Following the events of Go Fund Yourself, Stan, Cartman, Kyle, and Kenny return to school, only to find themselves ostracized and ridiculed after they told everyone to "go fuck themselves", with Wendy being mad at Stan because of his alleged break up with her over the start up company with Butters not allowed to return after burning down the school's gymnasium before dissolving the group. While at a meeting to discuss what to do with Butters, Mr. Mackey comes in and gloats about his newfound gluten-free diet (much to the chagrin of the others, especially Mr. Garrison). In order to gain back their popularity, Eric decides to throw a party for a cause (choosing Scott Malkinson's diabetes) and announce it over the local radio station, with Principal Victoria asking if it has gluten free foods, which the boys don't have a response to.
Notable characters in episode "Gluten Free Ebola"