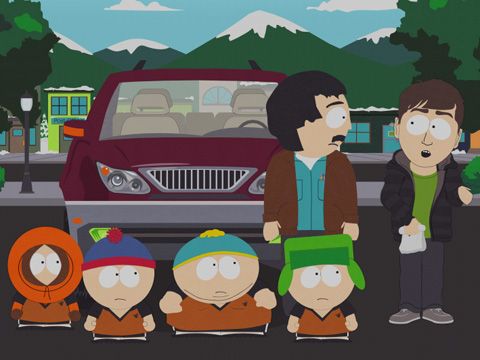 Aired at March 30, 2010 · Season 14 · Episode 3
Cartman's favorite restaurant, KFC (the only one in South Park), has been shut down and replaced by a store that sells medical marijuana. Randy is desperate to get a prescription card to buy pot and Cartman will do anything to get his beloved fried chicken back. Randy also gets testicular cancer in this episode.
Clips from episode "Medicinal Fried Chicken"
Below you will find 17 short, funny fragments of this episode that were published by South Park Studios.
Notable characters in episode "Medicinal Fried Chicken"