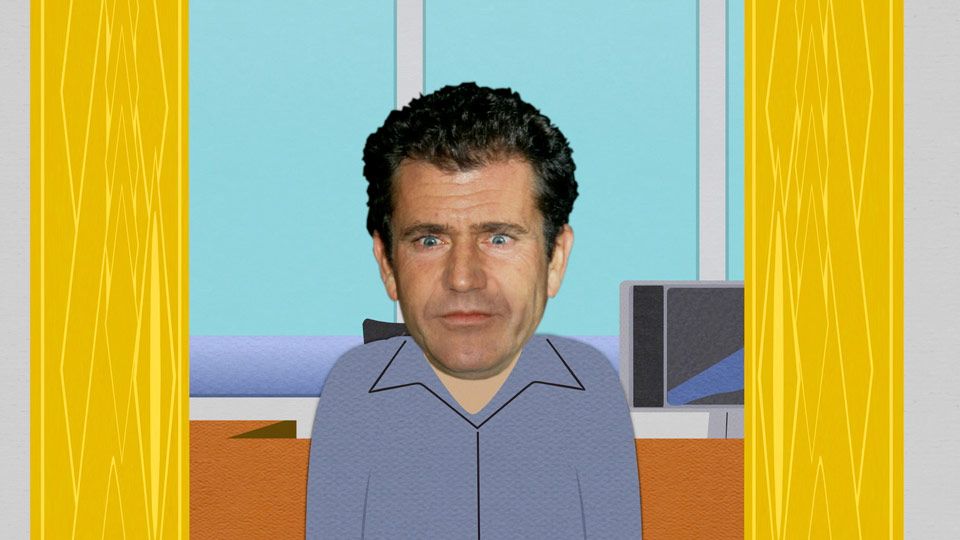 Uitgebracht op 30-03-2004 · Seizoen 8 · Aflevering 4
Eric Cartman laat Kyle Broflovski inzien dat de Joden de dood van Jezus op hun geweten hebben door hem over te halen The Passion of the Christ te gaan zien. Kyle krijgt akelige dromen waarin hij persoonlijk Jezus martelt en ter dood brengt, zoals in de film.Stan Marsh en Kenny McCormick zien hoe populair de film is en besluiten dat ze hem zelf moeten bekijken. Ze vinden het een snuff-film en gaan bij Mel Gibson restitutie eisen. Gibson is echter volkomen geschift (daffy) en wil alleen maar gemarteld worden, bijvoorbeeld met de zwepen aan de muur. Ze ontsnappen met het geld maar Gibson achtervolgt hen op Mad Max-achtige wijze.
Clips van aflevering "The Passion of the Jew"
Bekijk hier 15 korte, grappige fragmenten van deze aflevering die zijn uitgebracht door South Park Studios.
Opvallende personages in deze aflevering "The Passion of the Jew"