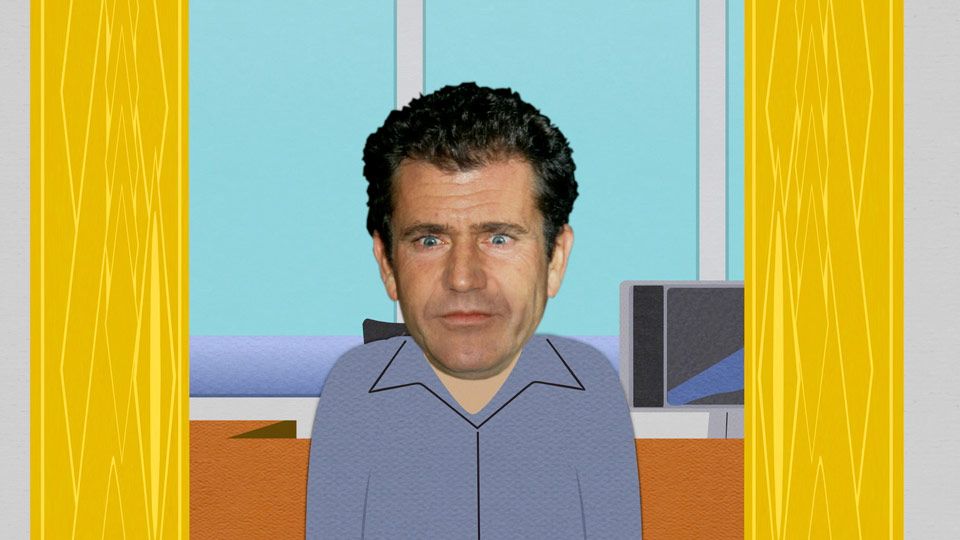 Aired at March 30, 2004 · Season 8 · Episode 4
Eric Cartman helps Kyle Broflovski understand that the Jews have Jesus' death on their conscience by persuading him to see The Passion of the Christ. Kyle has bad dreams in which he personally tortures and kills Jesus, as in the movie.Stan Marsh and Kenny McCormick see how popular the movie is and decide they should watch it for themselves. They think it's a snuff movie and are going to demand a refund from Mel Gibson. Gibson is completely crazy (daffy) and only wants to be tortured, for example with the whips on the wall. They escape with the money, but Gibson chases them in a Mad Max-like manner.
Notable characters in episode "The Passion of the Jew"