Fat Butt and Pancake Head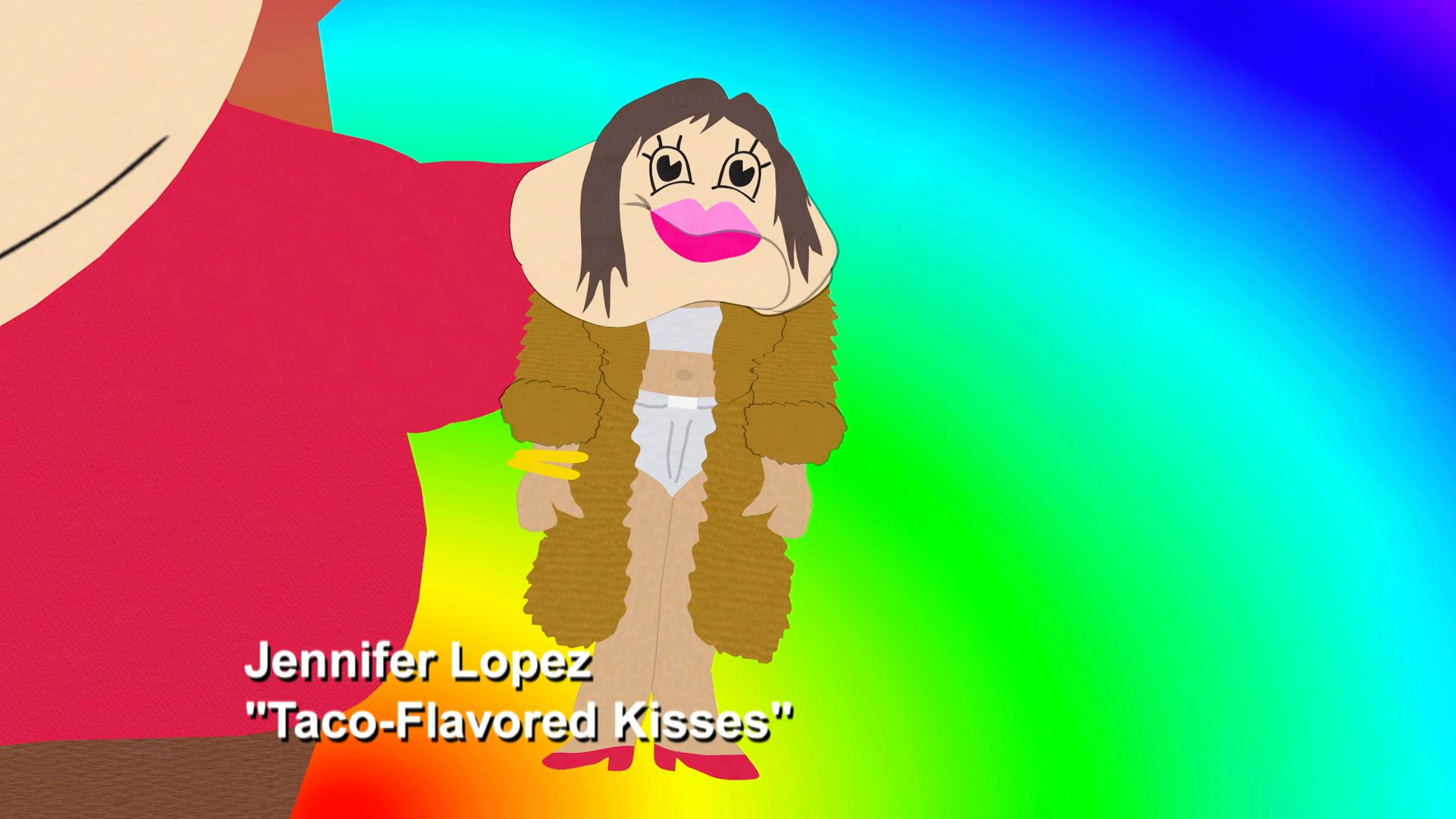 Uitgebracht op 15-04-2003 · Seizoen 7 · Aflevering 5
Cartman gebruikt zijn buikspreekkwaliteiten voor een act waarbij zijn hand het hoofd van "Ms. Lopez" voor moet stellen. Iedereen vindt haar geweldig en al snel begint de hand een eigen leven te leiden, hoewel Kyle hem maar niet gelooft.Ms. Lopez wordt aangenomen door een platenmaatschappij, die de échte Jennifer Lopez ontslaat, omdat ze niet 2 artiesten genaamd Jennifer Lopez kunnen hebben. "J-Lo" is woedend op Cartman en wil wraak. Tot overmaat van ramp raakt haar partner Ben Affleck verliefd op Ms. Lopez en de twee maken na een tijd zelfs bekend dat ze gaan trouwen.
Clips van aflevering "Fat Butt and Pancake Head"
Bekijk hier 10 korte, grappige fragmenten van deze aflevering die zijn uitgebracht door South Park Studios.
Opvallende personages in deze aflevering "Fat Butt and Pancake Head"