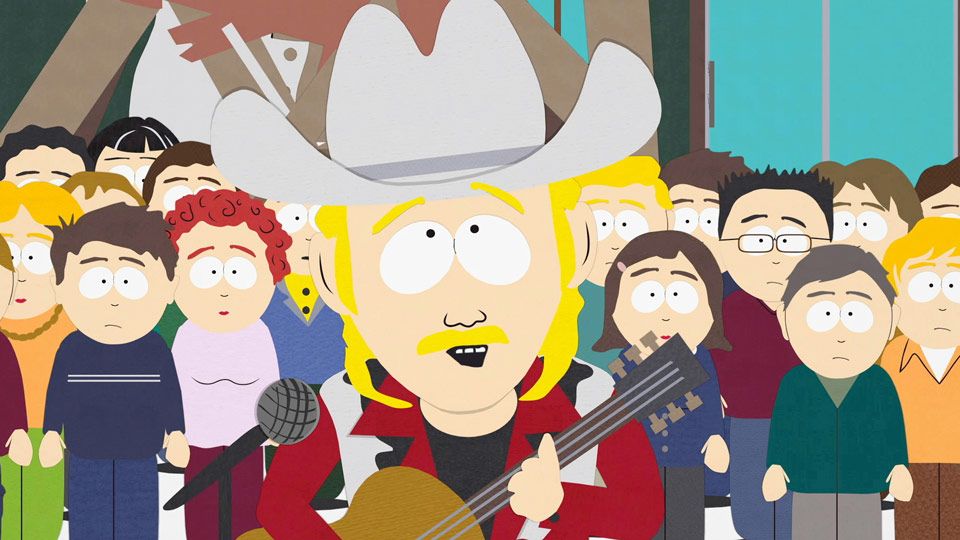 Uitgebracht op 05-11-2002 · Seizoen 6 · Aflevering 12
Stan, Kyle en Cartman gaan naar een snoepwinkel omdat ze met een kaartje dat ze hebben, gratis snoep mogen hebben. Eenmaal bij de verkoper weten ze niet wie het kaartje heeft. Dan herinneren ze dat Kenny die nog had voor z'n dood. Ze gaan naar Kenny's huis en vragen aan Kenny's ouders waar het lichaam is, zodat ze het kaartje kunnen pakken, maar Kenny is gecremeerd. Als ze in Kenny's urn kijken denken zien ze zijn as aan voor een raar poeder. Cartman denkt even later dat het as chocolade poeder is en drinkt het op.
Clips van aflevering "A Ladder to Heaven"
Bekijk hier 15 korte, grappige fragmenten van deze aflevering die zijn uitgebracht door South Park Studios.
Opvallende personages in deze aflevering "A Ladder to Heaven"