With Apologies to Jesse Jackson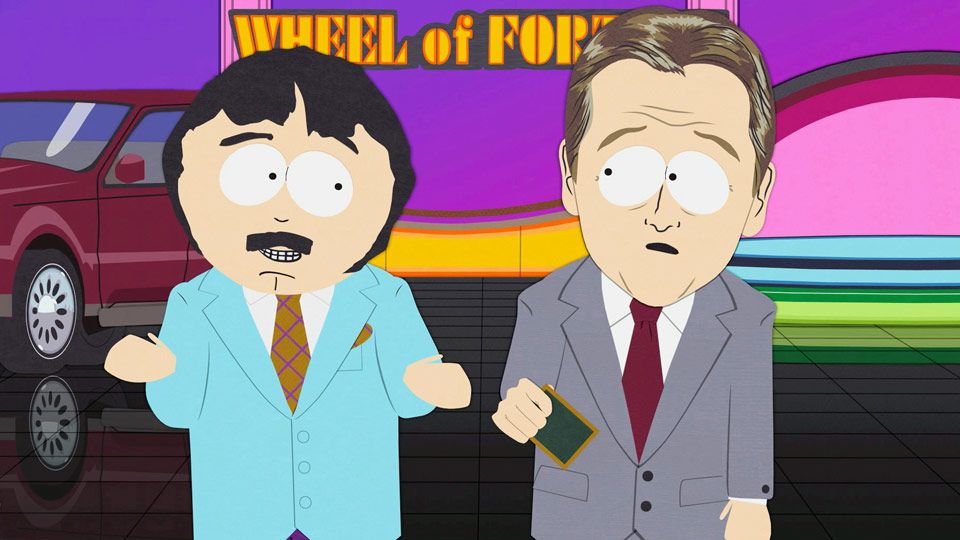 Uitgebracht op 06-03-2007 · Seizoen 11 · Aflevering 1
In deze eerste aflevering van het 11e seizoen van South Park doet Randy Marsh, de vader van Stan, mee aan het Rad van Fortuin. In de finale doet hij mee voor de hoofdprijs maar hij raadt de opgave fout. Op de vraagstelling "Mensen die u ergeren" met de letters N_GGERS antwoordt hij "niggers" in plaats van "naggers" met alle gevolgen van dien. Hij wordt in de volksmond van South Park al gauw "the nigger guy" genoemd en uitgesloten van de samenleving. Ook zijn familie lijdt hieronder, zo heeft Stan ruzie met Token, zijn Afro-Amerikaanse klasgenoot. Door excuses te maken bij Jesse Jackson hoopt Randy zijn problemen op te lossen. Het helpt echter niet - Randy wordt nog steeds buitengesloten.
Clips van aflevering "With Apologies to Jesse Jackson"
Bekijk hier 13 korte, grappige fragmenten van deze aflevering die zijn uitgebracht door South Park Studios.
Opvallende personages in deze aflevering "With Apologies to Jesse Jackson"