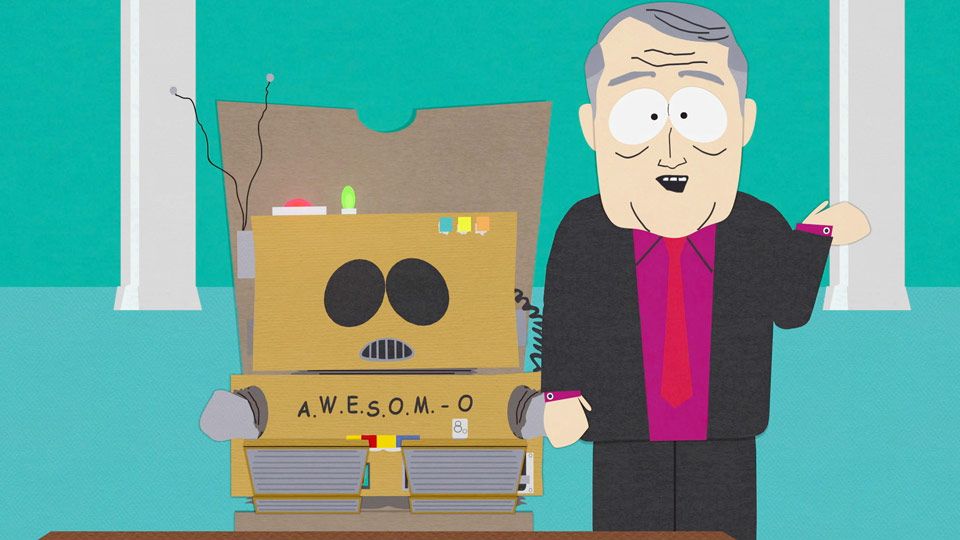 Aired at April 13, 2004 · Season 8 · Episode 2
Eric Cartman pretends to be Butters Stotch as a robot to steal Butter's secrets with which he hopes to further bully him. When it appears that Butters owns a video in which Cartman dresses up as Britney Spears and voices with a Justin Timberlake cardboard sign, Cartman is forced to keep the game going.
Notable characters in episode "AWESOM-O"