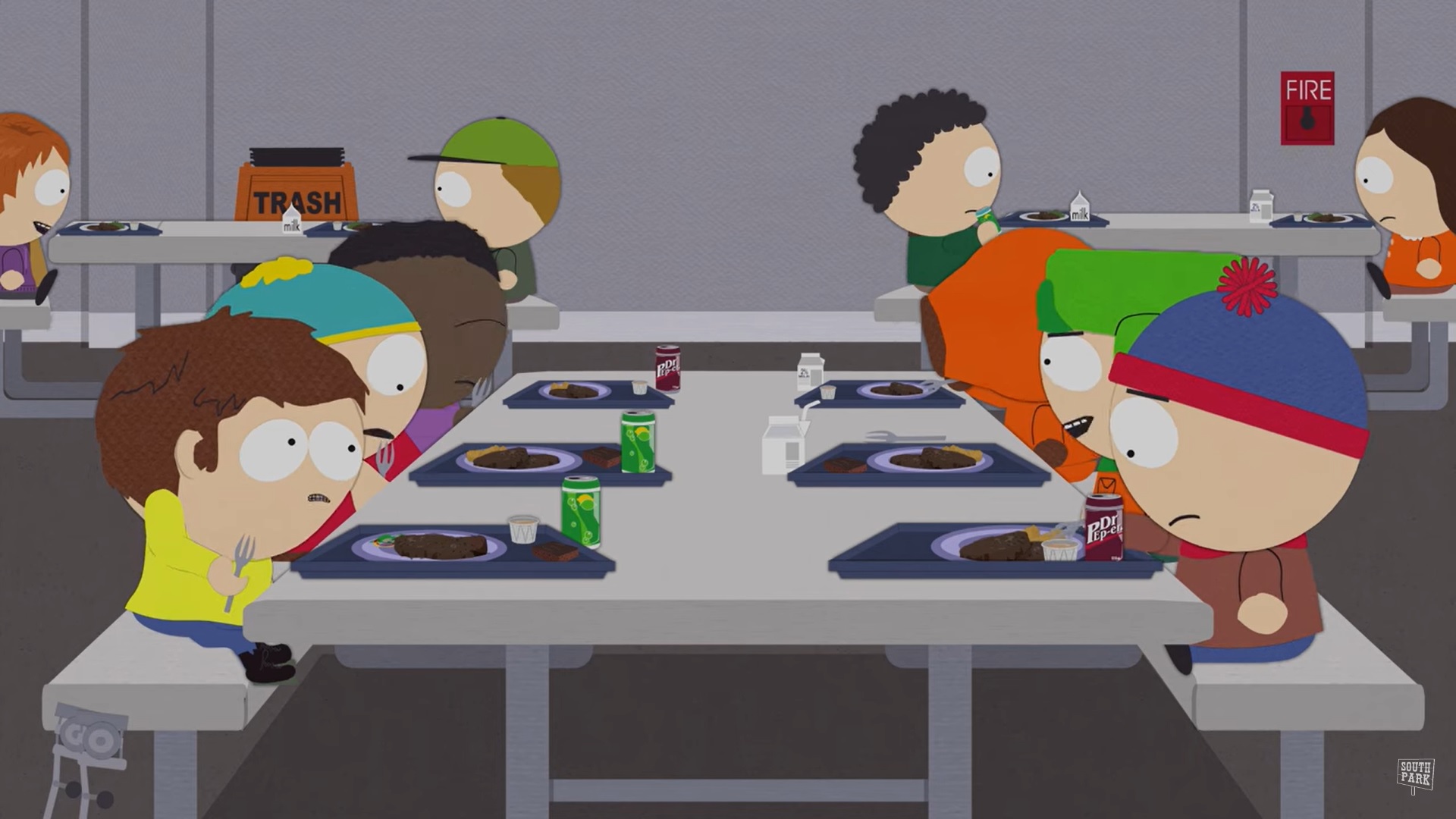 Aired at February 15, 2023 · Season 26 · Episode 2
Crying at the computer after watching the funeral of the Queen of Canada, Ike Broflovski makes room for Kyle to play Darktide with his friends. But Kyle mistakenly believed no one had joined the game, so the next day he apologizes to his peers. Butters offers his insight that the issue is Kyle's 'brand', and takes him to a brand management company. There, Kyle is presented with 'products' that do not fit his personality such as rugged, vegan, compassionate, sensitive and outdoorsy.

At the same time, the Prince and Princess of Canada make an appearance on Good Morning Canada for a book promotion and to express their desire for more privacy. A worldwide privacy tour follows, with stops in France, Italy, India, Australia, New York City, Aspen and more, until they choose to land their private jet across the street from Kyle's house. The couple moves into the Cartman Residence, the Prince making lots of noise with his drums.


A Dumb Prince and His Stupid Wife
Respect Our Privacy!
Kyle is Carefree and Unflappable
Clips from episode "Worldwide Privacy Tour"
There are no clips available for this episode. Try again soon!