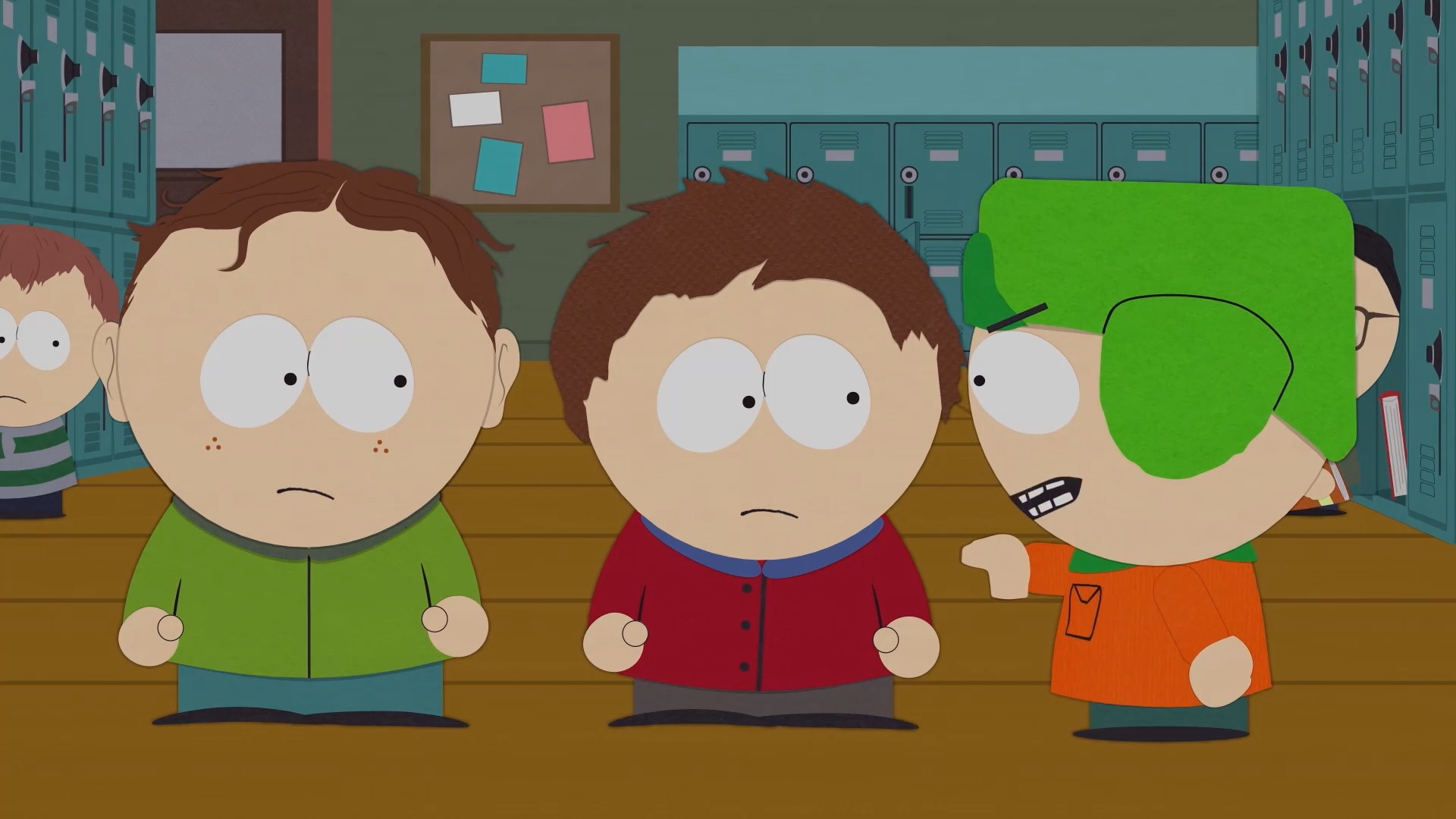 Aired at February 8, 2023 · Season 26 · Episode 1
In the very first episode of season 26, entitled "Cupid Ye", Kyle is beginning to form a stronger bond with Tolkien Black, with their TikTok duets becoming a viral sensation across the school, making Stan green with envy. So, Cartman decides to act like a good Christian and attempts to break them up using his usual methods.

Cartman is seen giving interviews on television, dressed in the same outfit worn by Ye during his pro-Hitler appearance on Alex Jones' InfoWars. In addition, he interacts with "the magic fairy" Cupid Ye, who is constantly preoccupied with singing praises to Jesus in a music studio. Even Cartman himself is doubtful, saying "Ever since you changed your name and got all into Jesus, you got a little batshit crazy, Cupid Ye."


South Park episode "Cupid Ye" preview
Kyle runs Hollywood
Clips from episode "Cupid Ye"
There are no clips available for this episode. Try again soon!