Credigree Weed St. Patrick's Day Special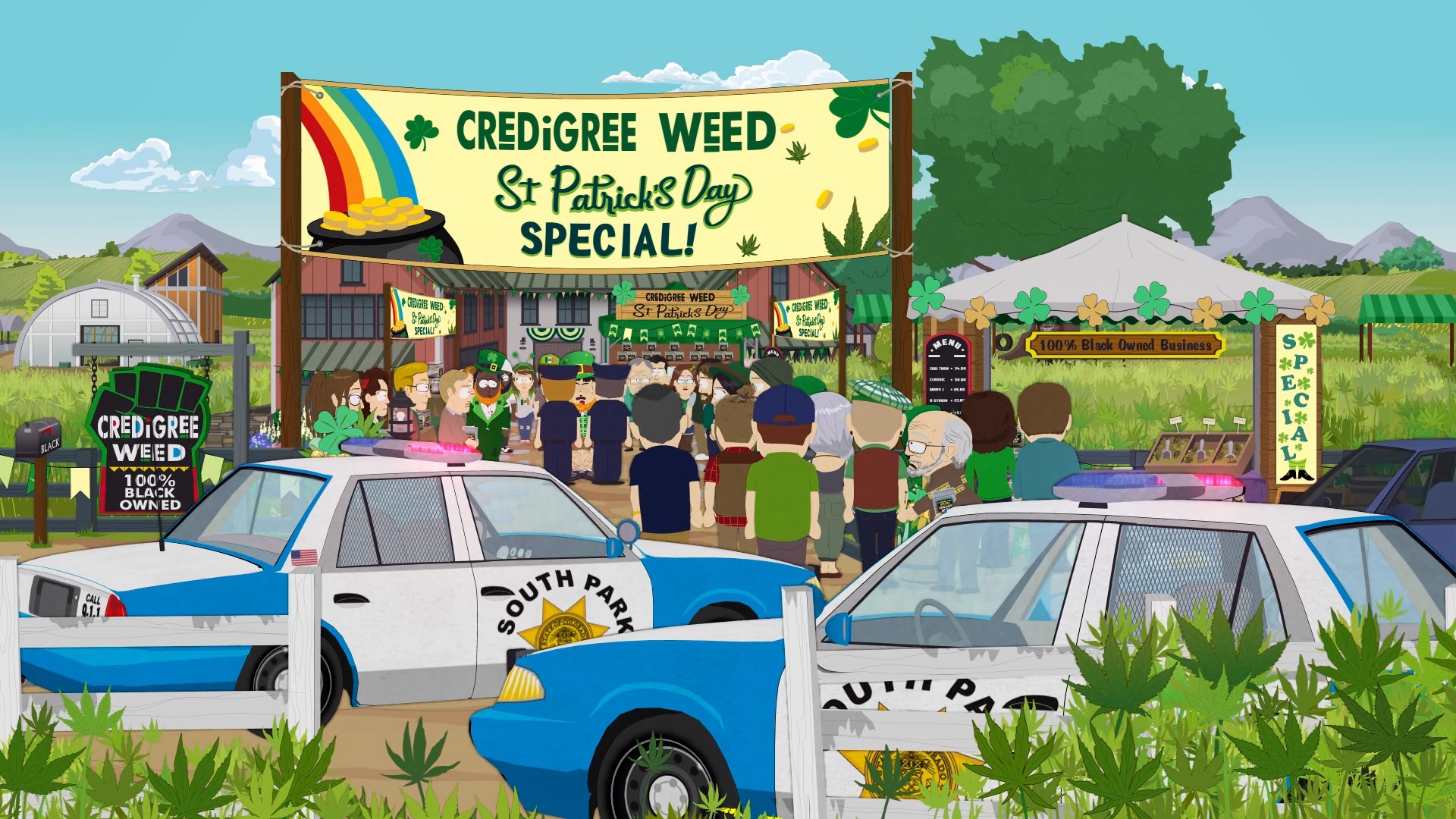 Aired at March 16, 2022 · Season 25 · Episode 6
Randy Marsh is trying to create a Saint Patrick's Day Special at Tegridy Farms to improve the company's bottom line. Butters is dressed in all green and pinching people who aren't wearing green. Randy gets in a fight with Steve Black and is arrested. He then concocts a plan to get Stan to bring him marijuana so he can escape jail, but it is fruitless when the cops receive a shipment of Credigree marijuana instead.
Clips from episode "Credigree Weed St. Patrick's Day Special"
There are no clips available for this episode. Try again soon!