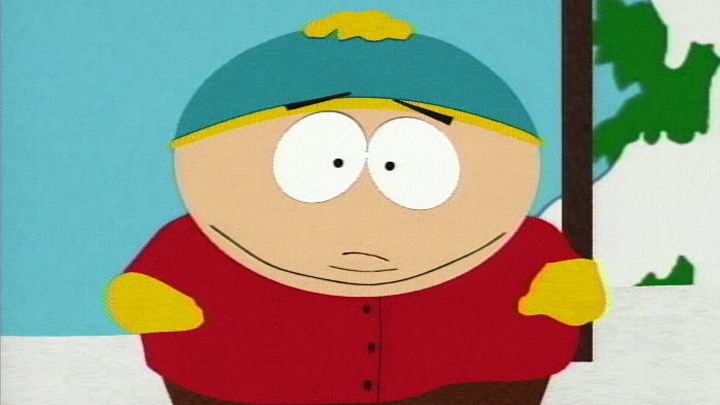 Aired at October 27, 1998 · Season 2 · Episode 15
A halloween special! Cartman has skipped school but shows up at the bus stop with a ring beard. He behaves strangely, suddenly very friendly and helpful. He claims to have taken care of his mother who has the flu. Moments later, when Stan and Kyle go to buy a pumpkin with Cartman, he no longer has a ring beard and behaves as usual again.

When Stan comes home, his moms tells him that his Aunt Flo is visiting and has brought him a goldfish. Stan doesn't like the fish at all because he keeps staring at him, but his mother tells him to put the fish in his room anyway. During the night, the fish begins to write malicious messages and unknown bodies appear in Stan's bedroom. His mother thinks Stan killed these people and buries the bodies in the yard.

When Stan, Kyle and Kenny find out that the different Cartmans are actually two different persons, Chef concludes that the Cartman with the beard is from a parallel universe, where everyone has an evil doppelganger. The boys realize that Stan's goldfish must also come from this universe and go out to investigate.
Notable characters in episode "Spookyfish"