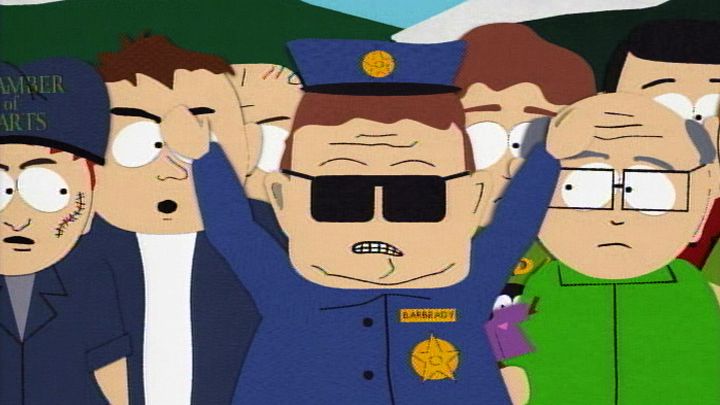 Aired at September 29, 1998 · Season 2 · Episode 13
The annual 'Cow Days' festival has started again in South Park. Part of this festival is the 'Cow Run', where people are chased by cows and many people lose their life. However, the cows do not feel like it this year and the deaths are mainly due to the hysterical behavior of the people themselves.
Cartman, Kyle, Stan and Kenny are also attending the festival. Cartman is forced by the boys to enter a rodeo competition because he previously wasted all the boys' money on nonsensical attractions. During this rodeom, Cartman is injured and develops some form of amnesia. He thinks he's a Vietnamese prostitute named Ming Li.
Notable characters in episode "Cow Days"