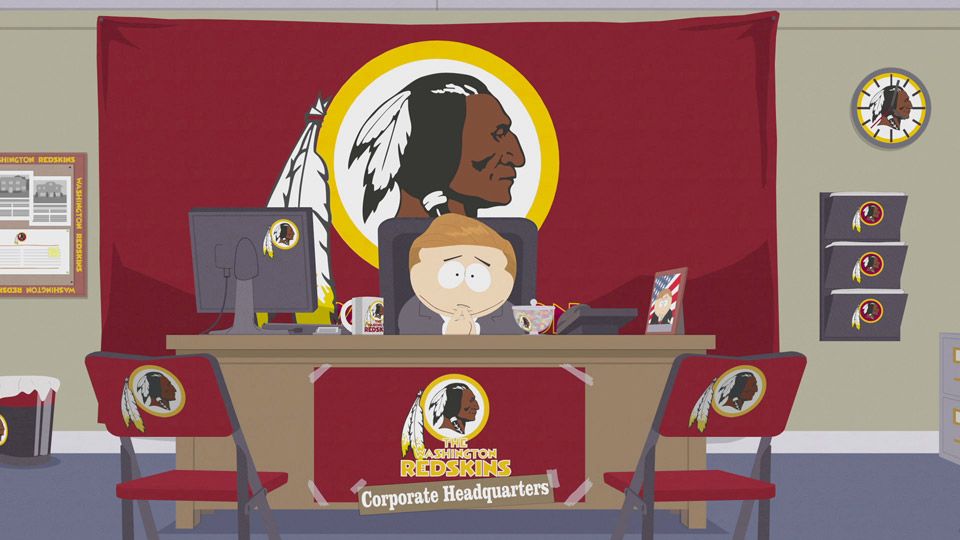 Aired at September 23, 2014 · Season 18 · Episode 1
Stan, Kyle, Cartman, Kenny, and Butters decide to leave school and get rich quick by creating a start-up company through crowdfunding website Kickstarter. Because of the vogue for crowdfunding, they have a hard time getting an original name that is not already taken. When Cartman finds out that the Washington Redskins football team have lost the trademark to their team name, he suggests using it for their company. This angers Redskins owner Daniel Snyder, who confronts Cartman for using their name. Failing to convince Cartman to change his company name, Synder and his football team try to disassociate themselves with the company as it gains popularity for its do-nothing policy. With ISIS also supporting them, Kyle and Stan leave to form their own start-up company, which Stan eventually also quits.
Clips from episode "Go Fund Yourself"
Below you will find 15 short, funny fragments of this episode that were published by South Park Studios.