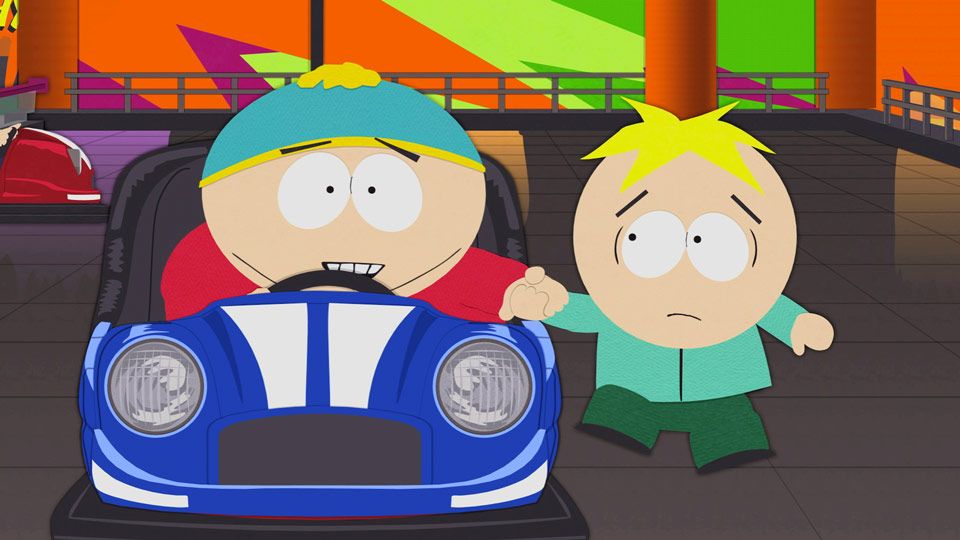 Aired at April 22, 2008 · Season 12 · Episode 7
Mr. Garrison takes the fourth grade class on an educational field trip to Pioneer Village where dedicated workers act as their counterparts from 1864 and never break character. Mr. Garrison tells the students to move in pairs and hold hands. Cartman tries to pair up with Stan, but he pairs up with Wendy (whom he specifically refers to as his girlfriend). Cartman then tries to pair up with Kenny, who chooses Craig, and Kyle who (naturally) does not want to be paired with him (and picks Jimmy instead). Cartman is forced to take Butters as his partner and Mr. Garrison tells Butters not to let go of Cartman's hand until they were both back on the bus.
Clips from episode "Super Fun Time"
Below you will find 15 short, funny fragments of this episode that were published by South Park Studios.
Notable characters in episode "Super Fun Time"