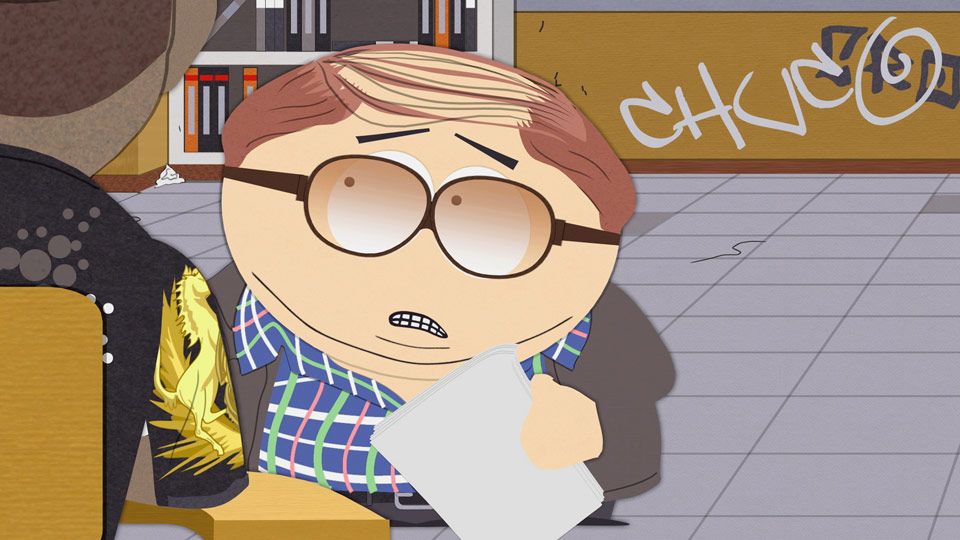 Aired at April 8, 2008 · Season 12 · Episode 5
The episode begins with Mrs. Garrison crying in front of her class as she recounts the story of Thomas Beatie, the pregnant transsexual man who appeared on The Oprah Winfrey Show a week before the episode's release. She claims that Beatie is still a woman deep down inside due to the fact he had a baby, meaning that Ms. Garrison herself is still a man deep down inside. She then explains that she is no longer happy as a "woman", but cannot return to being a man because his penis was destroyed after his sex-change operation in the episode "Mr. Garrison's Fancy New Vagina".
Notable characters in episode "Eek, A Penis!"