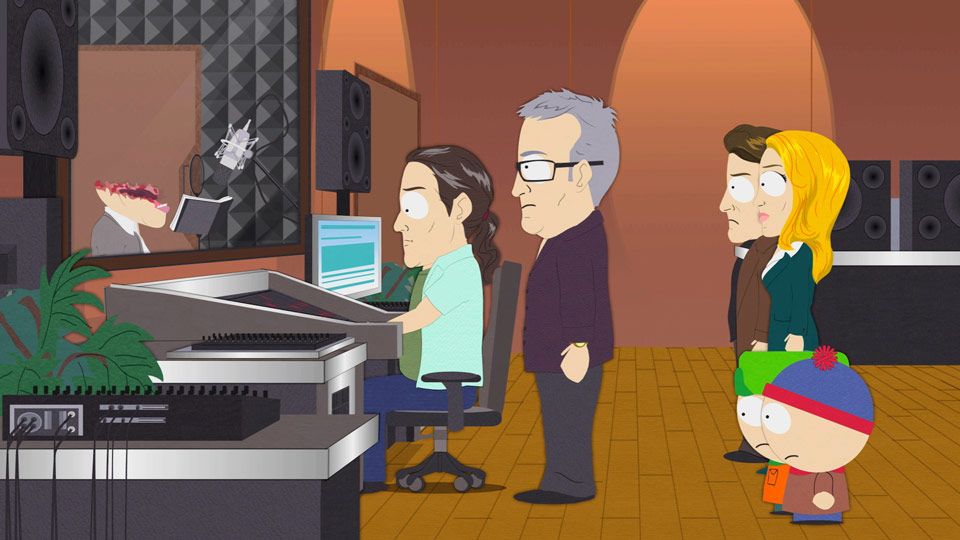 Aired at March 18, 2008 · Season 12 · Episode 2
Stan, Kyle, Cartman and Butters are bored out of their minds while watching a Democratic Party debate between Hillary Clinton and Barack Obama with Randy when the show is interrupted by a news bulletin: Britney Spears has been spotted in South Park, and a man has been paid $100,000 for a photo of her urinating on a ladybug. The kids (and Randy) are so excited by Britney's latest PR disaster that they don't notice Senator Clinton making a spectacularly racist remark when the debate coverage resumes.
Clips from episode "Britney's New Look"
Below you will find 17 short, funny fragments of this episode that were published by South Park Studios.