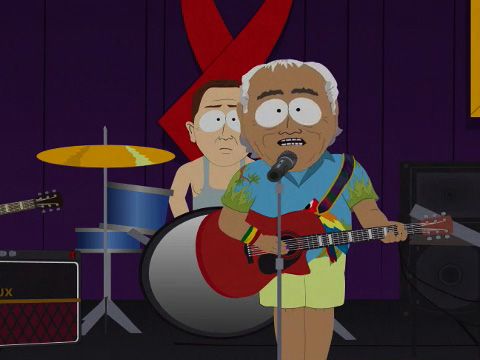 Aired at March 11, 2008 · Season 12 · Episode 1
This episode references the case of Ryan White. While having his tonsils removed, Cartman is accidentally infected with HIV from donor blood. Shocked, he attempts to gain the support and pity of those around him but is unsuccessful because the AIDS fad has run its course and become antiquated, and the current trend is to be sensitive about cancer. Additionally, due to Cartman's cruelty to his classmates in the past, many find it hard to pity him: Kyle even goes so far as to laugh hysterically and almost involuntarily at the irony that Cartman has HIV, as Cartman has wished AIDS on Kyle on several occasions.
Clips from episode "Tonsil Trouble"
Below you will find 16 short, funny fragments of this episode that were published by South Park Studios.
Notable characters in episode "Tonsil Trouble"