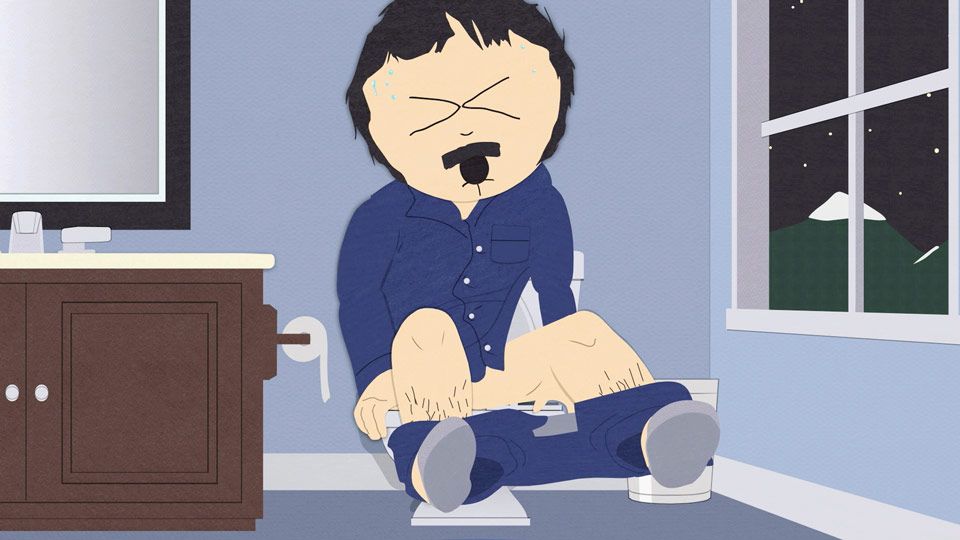 Aired at October 9, 2007 · Season 11 · Episode 9
After three weeks in constipation, Randy Marsh poops out such a big turd that he becomes a hero when he shows his big stools to his comrades at the local cafe. He decides to call the Guinness Book of Records, but is referred to the European Fecal Standards & Measurements Board in Zurich. Randy's turd turns out to be 8.6 Couric (1 Couric is 2½ pounds). This makes him the new record holder. The organization contacts the previous record holder to tell him that he has lost his record. This turns out to be Bono.
Notable characters in episode "More Crap"