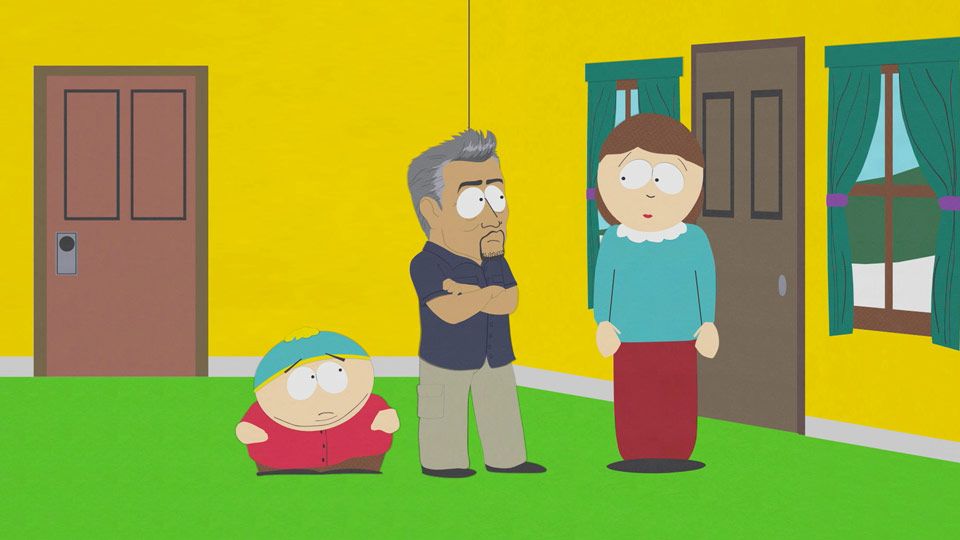 Aired at May 2, 2006 · Season 10 · Episode 7
In this episode, the head of the school goes completely mad about Eric Cartman. He wants Eric to receive special help and proposes the American reality soap Nanny 911. (Including nanny Yvonne Finnerty being ridiculed.) If that does not work out well, Eric's mother hires Supernanny, but even that ends completely wrong. At the hospital, she is suggested to hire a dog trainer, Cesar Millan, The Dog Whisperer. This ensures that Eric Cartman is treated like a dog.
Notable characters in episode "Tsst"