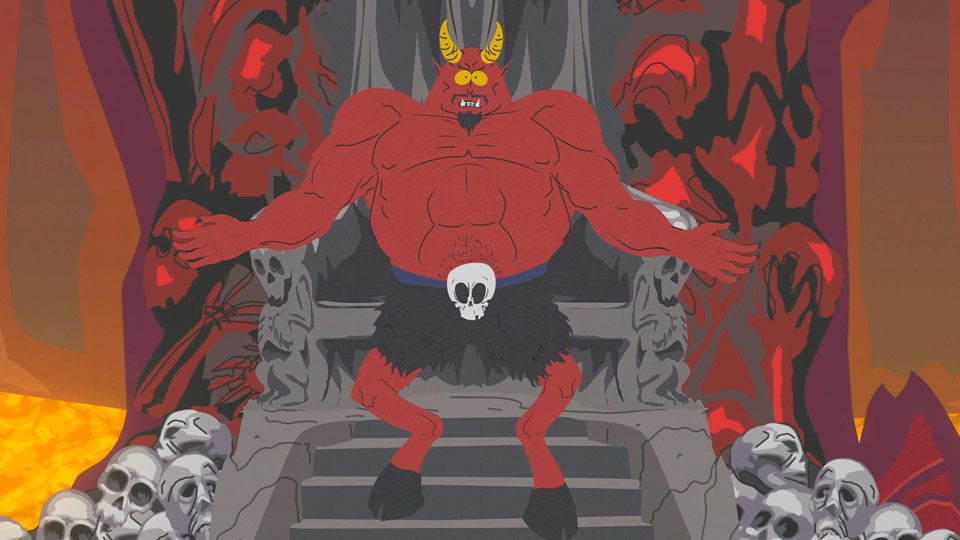 Aired at October 24, 2006 · Season 10 · Episode 11
Satan wants to organize a big Halloween party for his birthday. Anyone who wants to enter must have a blue wristband and come in fancy dress. To make it extra special, he has a cake in the shape of a Ferrari made, which he has picked up by the 3 criminals Ted Bundy, Jeffrey Dahmer and John Wayne Gacy. The party has to be the best party ever and who doesn't come is a loser, says Satan. A group of clergy from the Roman Catholic Church also wants to be at the party, which is one of the subplots during the episode.
Notable characters in episode "Hell on Earth 2006"