The Death Camp of Tolerance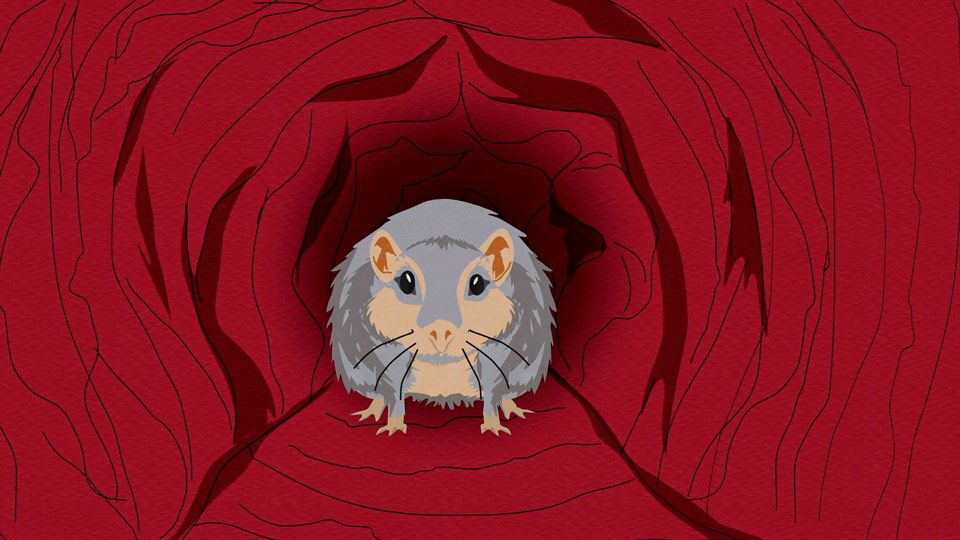 Uitgebracht op 19-11-2002 · Seizoen 6 · Aflevering 14
Mr. Garrison keert terug als leraar van de kinderen, nadat hij tot Kindergarten-leraar was gedegradeerd omdat hij uit de kast was gekomen als homofiel. Als hij zich realiseert dat hij miljoenen kan verdienen als hij zich laat ontslaan en de school vervolgens aanklaagt, neemt hij een SM-partner, genaamd Mr. Slave. Garrison begint zich voor de klas begint zich zo vreemd mogelijk te gedragen en stopt zelfs een woestijnrat genaamd Lemmiwinks in de anus van zijn assistent Mr. Slave, die hij kortweg de "Teachers ass." noemt.
Clips van aflevering "The Death Camp of Tolerance"
Bekijk hier 14 korte, grappige fragmenten van deze aflevering die zijn uitgebracht door South Park Studios.
Opvallende personages in deze aflevering "The Death Camp of Tolerance"