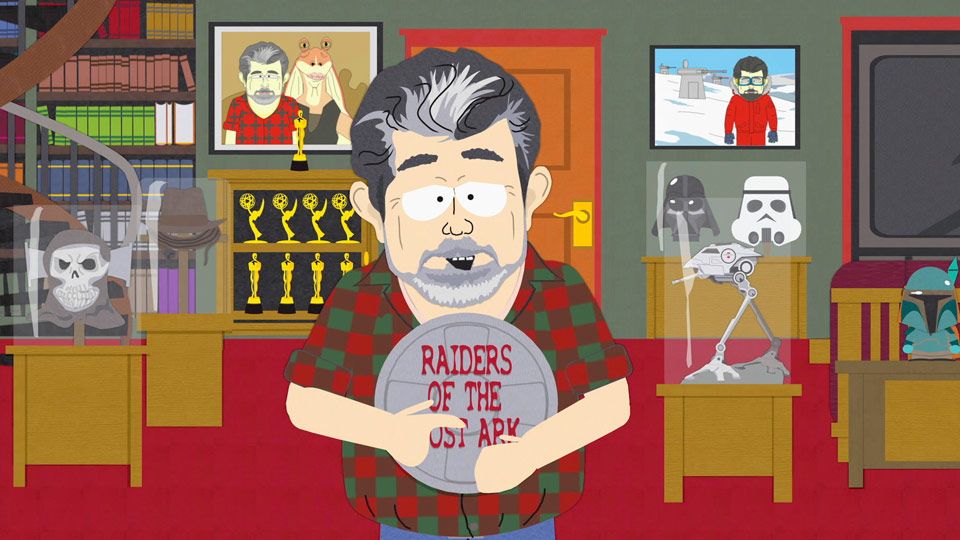 Aired at July 9, 2002 · Season 6 · Episode 9
The four main characters (with Tweek instead of Kenny) go to the movies, but it turns out that the directors have adapted all the films to make them more politically correct. For example, pistols are replaced by walkie-talkies and the word "hippie" is used instead of "terrorist". The boys decide to campaign against the adaptations of the original films. When Cartman writes "Free Hat" on a board, a striking number of people come to demonstrate with it. However, it turns out that they don't want to campaign at all, but that they want to get serial killer Hat McCullough released. This man is in prison for murdering 23 babies and preschool children.
Notable characters in episode "Free Hat"