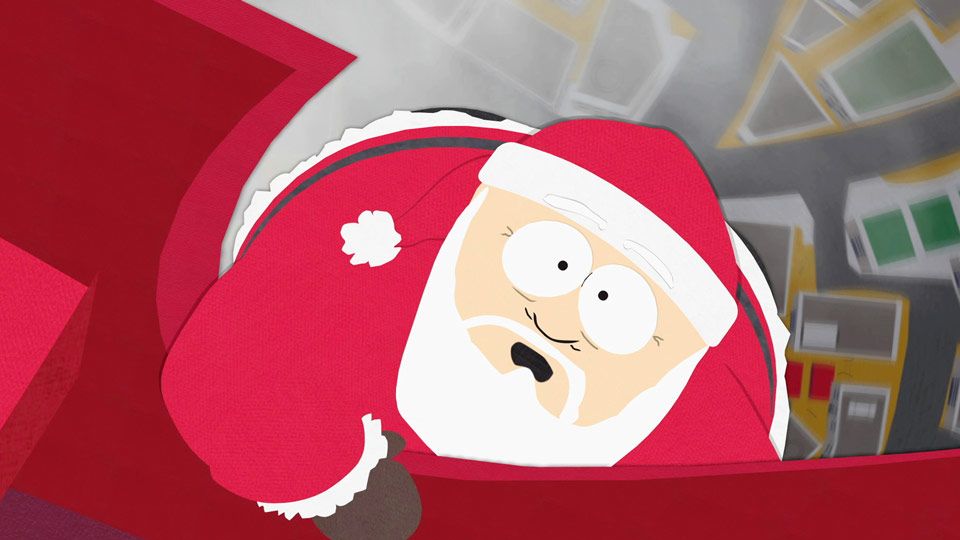 Aired at December 10, 2002 · Season 6 · Episode 17
It is Christmas in South Park. When all the notes are in, Cartman will be in the "naughty" column. He has to score a big "nice" to participate with Christmas presents this year. With the help of Santa Claus, Mr. Hankey and Jesus, Cartman is trying to bring Christmas to the oppressed citizens of Iraq. Kenny returns in this episode.
Notable characters in episode "Red Sleigh Down"