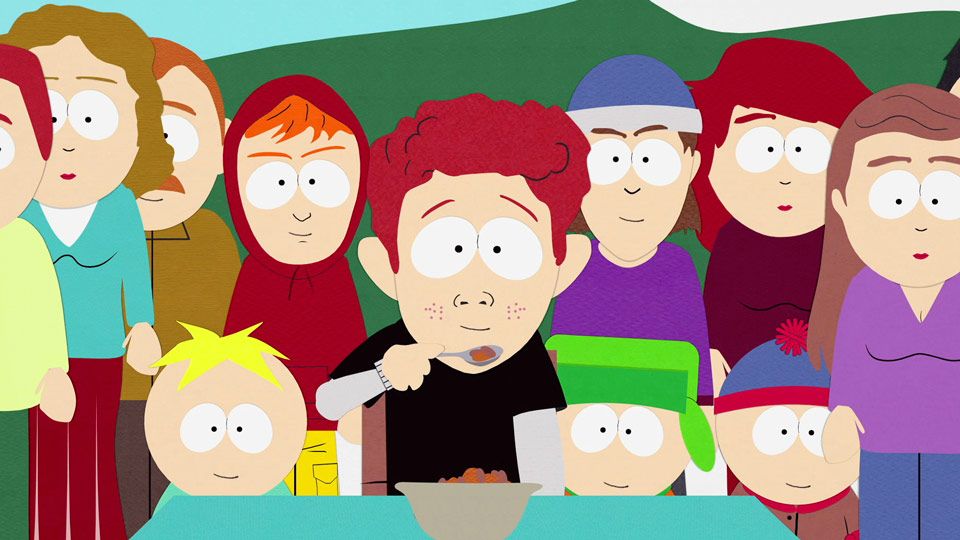 Aired at July 10, 2001 · Season 5 · Episode 1
The episode begins when Cartman tells his friends Kyle, Stan and Kenny that he has pubic hair. However, it then turns out that he bought it from Scott Tenorman, a 15-year-old boy. Cartman soon discovers he has been scammed and wants his $ 10 back, but it's not that easy, Cartman even loses $ 6.12. Then he wants to get revenge by training bangs to bite off Scott's penis. That also fails and all Cartman's plans fail. Then he eventually comes up with a plan that works.
Notable characters in episode "Scott Tenorman Must Die"