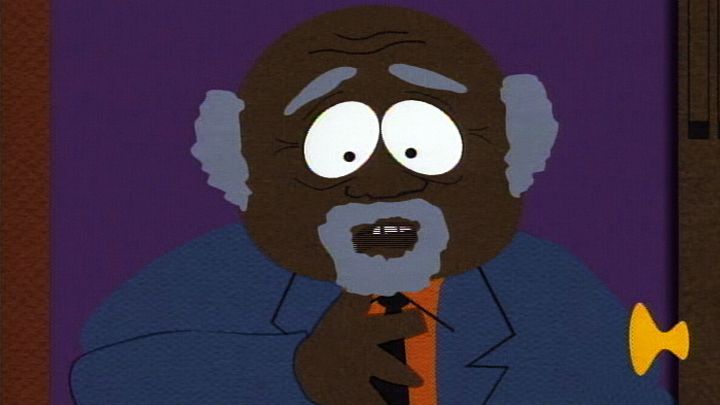 Aired at April 20, 1999 · Season 3 · Episode 3
Cartman's eyes have deteriorated and he decides to have glasses fitted. The glasses are stapled to his head so that he cannot take them off. Later he undergoes laser eye surgery which causes him to become temporarily blind.

Stan, Kyle and Kenny learn that Chef has quit his job because of his new girlfriend Veronica. Veronica has had such an impact on Chef's life that he even started working as an office clerk. She also seems to love sinking and often sings the title song of The Poseidon Adventure, "The Morning After".

The boys get the suspicion that Veronica wants to take Chef from them and their suspicion is extra fed when they hear that they are getting married. After they tell their story to Mr. Garrison he suggests that Veronica is a succubus: a demon from hell bent on sucking the life out of men.
Notable characters in episode "The Succubus"