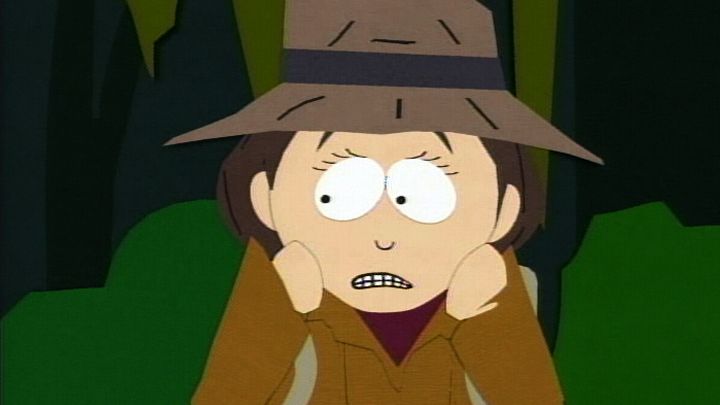 Aired at April 6, 1999 · Season 3 · Episode 1
In this episode, the boys must join the excursion "Getting Gay With Kids." The excursion goes all the way to San José in Costa Rica to show the children the good things of the rainforest there. No one wants to, except Kenny. Led by Miss Stevens (voiced by Jennifer Aniston), the kids dance in preparation for the show to be given later that day and then head out into the rainforest. Kenny falls in love with one of the girls in the group, Kelly, and they go on a date. The group seems to be lost, so Cartman goes his own way. When he leaves, he shouts his famous phrase: Screw you guys, I'm going home! He eventually finds civilization and they go looking for the other children and Miss Stevens. However, they have been captured by a bunch of natives and Miss Stevens changes her position on the rainforest: she now hates it. Fortunately, they are released and are on their way to the concert.
Notable characters in episode "Rainforest Shmainforest"