South ParQ Vaccination Special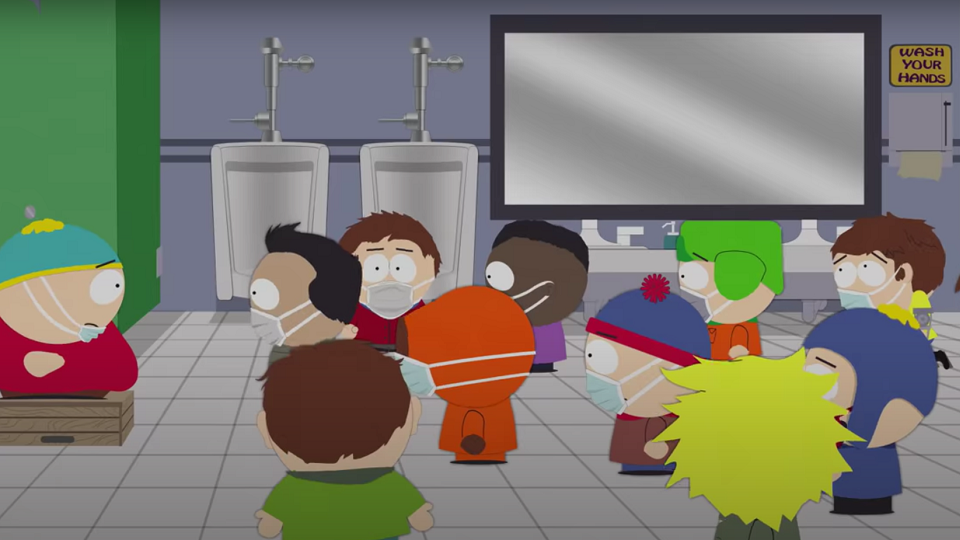 Aired at March 10, 2021 · Season 24 · Episode 2
It was a long wait, but episode 2 of season 24 is upon us! This time the episode is called "South ParQ Vaccination Special" and continues to tell us how the COVID-19 crisis affects South Park. Butters also seems to join QAnon in this episode, check out in the trailer below. The episode will be aired on March 10, 2021.

Cartman, Stan, Kyle and Kenny are affected a lot by the corona crisis and their friendship is under pressure. Cartman wants to bring the "Broship" back in honor by playing a joke on the new teacher, but this turns out differently than he had hoped.

Everyone in South Park is under the spell of the COVID 19 vaccine, who will eventually provide a solution?


Vaccinated Seniors of South ParQ Head Out to the Bars
Garrison is back!
Kommunity Kidz vs Lil' Q-ties
Clips from episode "South ParQ Vaccination Special"
There are no clips available for this episode. Try again soon!