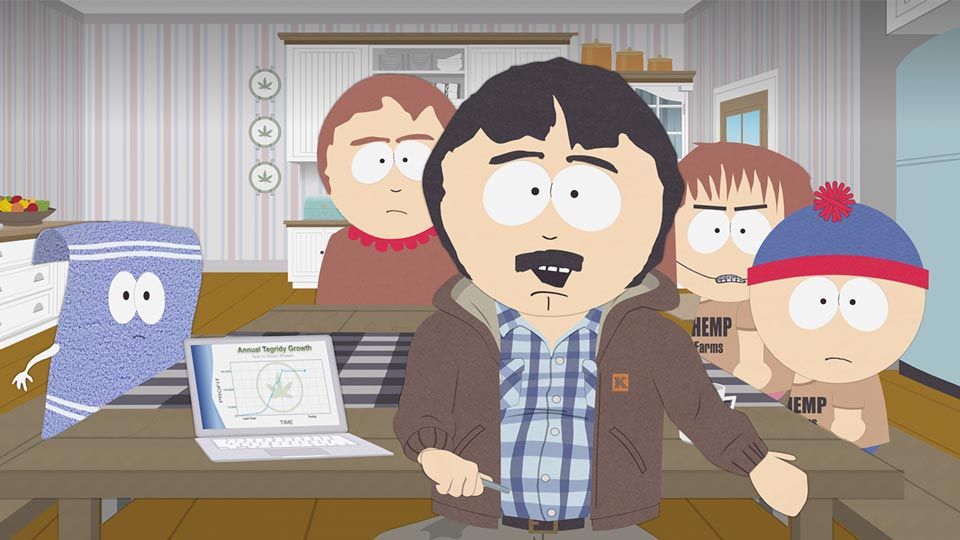 Aired at October 16, 2019 · Season 23 · Episode 4
It's a new day in Tegridy Farms, Randy is searching for new ways to boost sales of his product. Towelie has an idea. At school Cartman and Butters find out the lunch at school has been changed to a more healty to a more healty version.
Clips from episode "Let Them Eat Goo"
Below you will find 18 short, funny fragments of this episode that were published by South Park Studios.