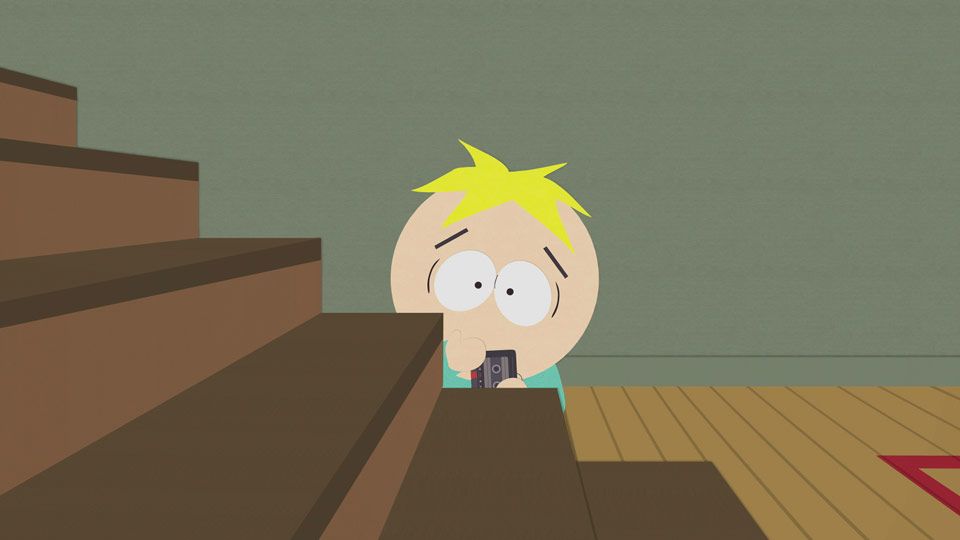 Aired at November 18, 2008 · Season 12 · Episode 14
The kids are playing Call of Duty: World at War in computer class when Butters comes running into the classroom claiming that he has seen vampires around the school. None of the other kids believe him and Cartman suggests that he go "document the vampires" (simply to get rid of him).Butters sneaks into the school gym and hides to document the members of the South Park Vampires' Club on his tape recorder. One of the vampires talks about vampire related customs and they "feed" by drinking Clammato juice. However, Butters' tape recorder malfunctions, exposing him in front of the vampires. Butters attempts to repel them with a crucifix before running away.
Clips from episode "The Ungroundable"
Below you will find 14 short, funny fragments of this episode that were published by South Park Studios.