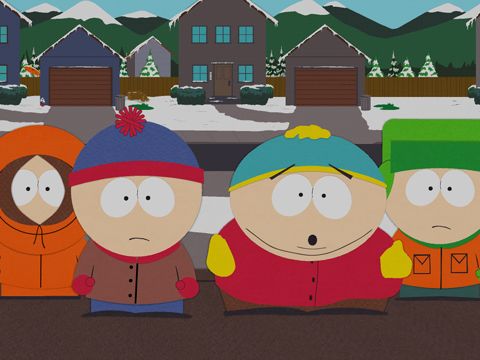 Aired at October 21, 2008 · Season 12 · Episode 10
Seeing all the Peruvian pan flute bands that have become popular recently, and the money they can make daily by selling CDs, Stan convinces the other boys to start their own pan flute band. They convince their classmate Craig to invest his $100.00 USD birthday money as venture capital. The plan backfires when the head of the U.S. Department of Homeland Security (who is physically based on the real-life Secretary of Homeland Security Michael Chertoff) cracks down on all Peruvian flute bands, rounding them up and imprisoning them in Miami, with the boys arrested in the process. The boys attempt to convince their captors that they are American citizens, but the DHS only agrees to release the boys if they agree to go on a mission to overthrow the country of Peru, in order to stop the pandemic of Peruvian flute bands at its source. As the boys are prepared for their mission, Peruvian musicians still interned in the camp warn guards that their captivity will unleash the "Furry Death".
Notable characters in episode "Pandemic"