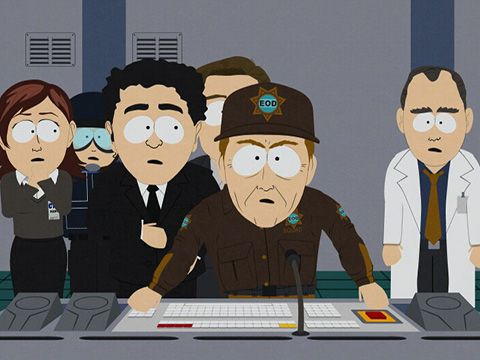 Aired at March 27, 2007 · Season 11 · Episode 4
Cartman suspects that the new Muslim student is behind a terrorist threat. The clock is ticking as residents prepare for a meeting for Hillary Clinton's campaign. Every minute counts when Cartman uses his own methods to question the suspect. But could the plan to target Hillary Clinton be the tip of the iceberg?
Notable characters in episode "The Snuke"