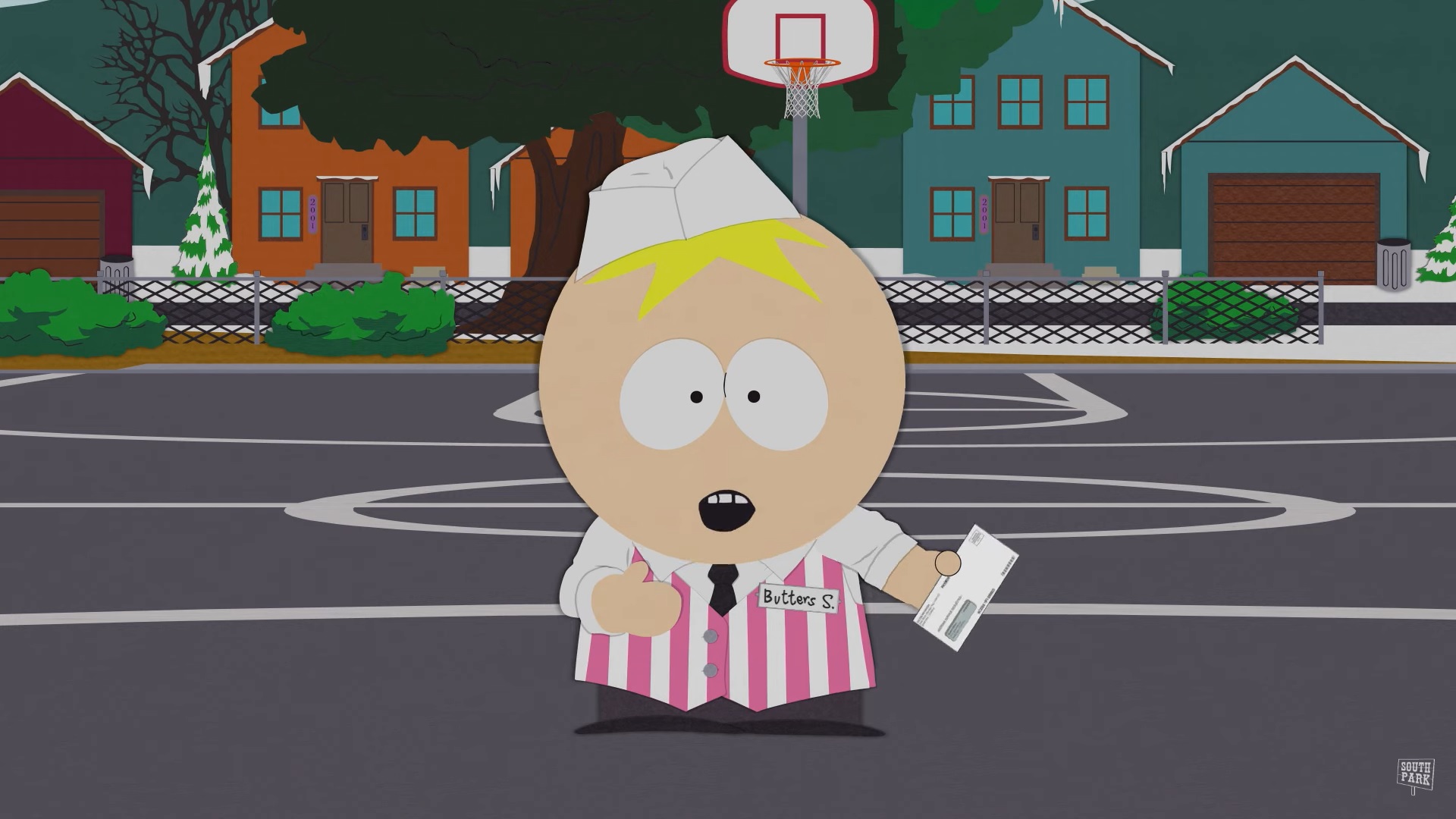 Aired at March 22, 2023 · Season 26 · Episode 5
While Cartman, Stan, Kyle and Kenny are playing basketball, Butters runs onto the basketball court. He is happy to announce that he has received his first paycheck, because he has a job at the ice cream shop. His salary is even deposited into his own bank account! Eric Cartman would like that too.


My First Paycheck
Clips from episode "DiKimble's Hot Dogs"
There are no clips available for this episode. Try again soon!