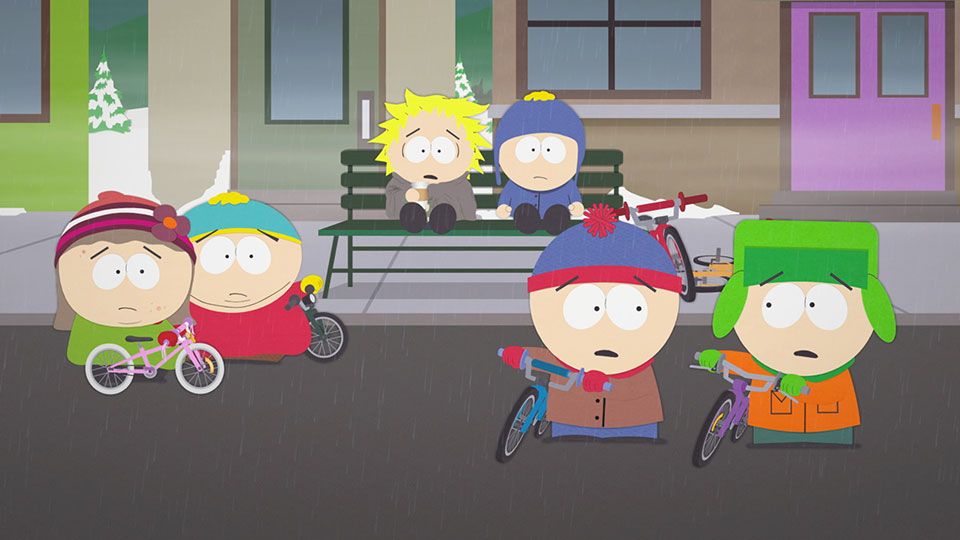 Aired at December 5, 2017 · Season 21 · Episode 10
The children of South Park claim to have seen Mr. Garrison lurking around town. The townspeople are angry that the President is scaring their children.
Clips from episode "Splatty Tomato"
Below you will find 16 short, funny fragments of this episode that were published by South Park Studios.
Notable characters in episode "Splatty Tomato"